To be honest, I've never been a big fan of mulled wine. Since I have long restricted my consumption of industrial sugar and am a fan of good wine, regular mulled wine, which is usually very sugary and made with cheap wine, did not appeal to me. At some point I started making mulled wine myself. And now I love it. Just like my healthy gingerbread and cookies, it now has a permanent place in my heart and on my table in white or red form. The nice thing is: you don't actually need any sugar to make a good mulled wine, just the natural sweetness of apple juice with a small sip of maple syrup to taste. Add a decent organic wine and you have the basis for the most classic Christmas drink, which in this version – drunk moderately – is guaranteed not to cause a hangover.
Besides mulled wine, I have a few other drinks that I love in December. This includes my Eggnog without eggs, which is almost a kind of dessert. Then, of course, my chai tea and the Golden Milk made from homemade concentrate, which is also a wonderful gift. And as a festive aperitif, I particularly like the Chai Sparkler and, of course, the rosemary-apple drink, which you can drink alcohol-free or with a small shot of gin.
Give me mulled wine and gingerbread and I'll be in the Christmas spirit right away. Give me a nice Christmas song and my Christmas is perfect. That's why I thought I'd make some music for our little Wellcuisine Christmas party here on the blog. So here are my best recipes for mulled wine and other Christmas drinks AND a few songs to listen to while sipping.
And now my question to you: which Christmas drink do you like best? And which of the following songs is your favorite? I look forward to your comment under this post!
Mulled Wine
This is my absolute Christmas classic which is very easy to make. It keeps well sealed in the fridge for at least 3 weeks and is therefore also perfect as a Christmas present.
To this we hear:
White Glühwein
Adventurers and those who want to become one prepare a white version instead of the classic red mulled wine. It is worth it!
To this we hear: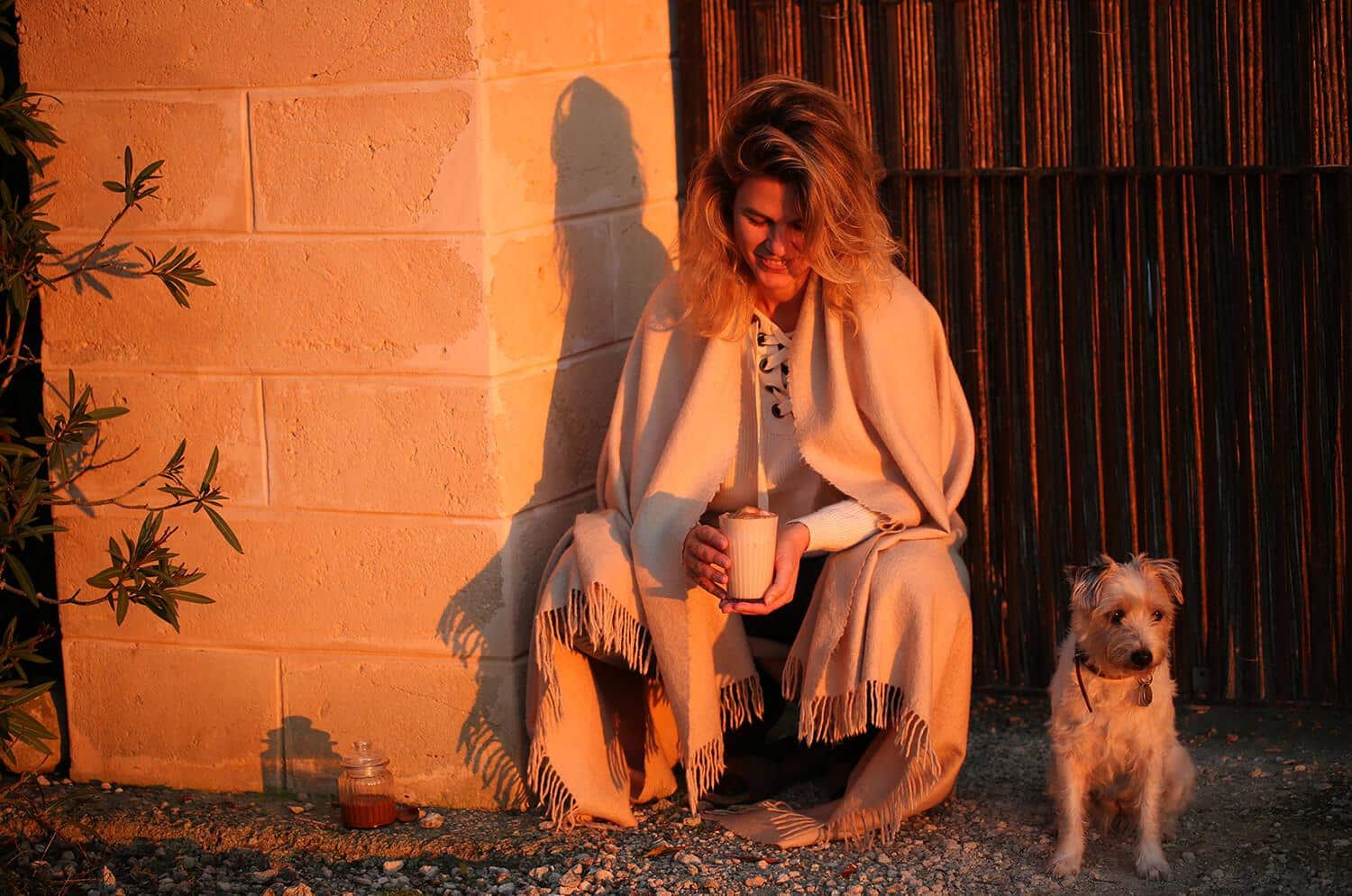 Chai tea
For friends of non-alcoholic Christmas drinks, I recommend my chai tea concentrate, with which you can conjure up a world-class chai tea in 2 minutes.
To this we hear:
Golden Milk
Would you like a little more shine in your life? Then prepare yourself a Golden Milk! It's healthy, festive, and you can even gift the homemade Golden Milk concentrate. What more do you want?
To this we hear:
Eggnog
Eggnogg is something between a drink and a dessert and you don't drink it, you "sip" it. By the way, there is no egg in my version, so strictly speaking it is a no-eggnogg or something like that.
To this we hear:
Chai Sparkler
Don't know what a sparkler is supposed to be? So: a sparkler is a weird creation from Wellcuisine that bubbles slightly, has a golden color, strangely tastes like Coca Cola (just not as sweet) and therefore brings a kind of "sparkle" or "glitter" in the pre-Christmas period. A sparkler is also wonderful as a non-alcoholic aperitif. But it can also be alcoholized with a shot of gin. You're welcome!
To this we hear:
Rosemary apple drink
Rosemary is not only wonderfully aromatic, it also visually reminiscent of fir branches. Together with apple juice and mineral water you can prepare a nice festive drink. Cheers!
To this we hear: