Christmas. The taste of cinnamon, the scent of fresh orange peel, feeling tipsy from mulled wine. Standing outside with a cold nose, breathing the fresh air, putting on gloves. Kissing under the mistletoe, eating Christmas cookies, lighting candles. Walking through sparkling city centers, looking for beautiful gifts for loved ones, thinking that the year is almost over and everything will be different and even better next year. That's the nice side of Christmas. Shortly before the end of the "old" year, there is something that smells good, tastes delicious and sparkles in the night. At the weekend we fill a thermos with mulled wine and take a long walk and blow breath clouds into the cold air. We warm our stiff fingers on the wine while grinning at each other with red cheeks.
For your very own little Christmas tipsiness, I have the right recipe for you today: white mulled wine with apple juice, cinnamon, star anise and orange peel, seasoned with a bit of honey. There is nothing wrong with loosening the reins a little, enjoying yourself and ending the year with serenity. Cheers!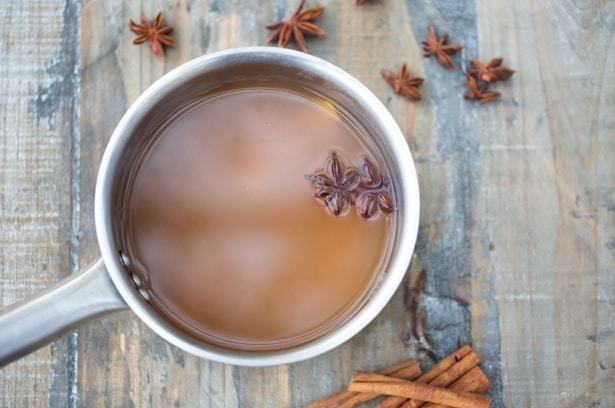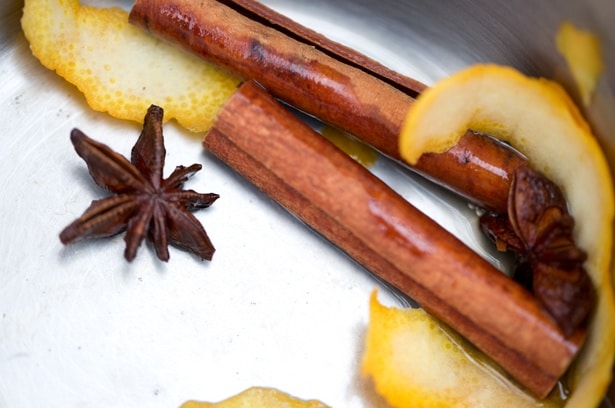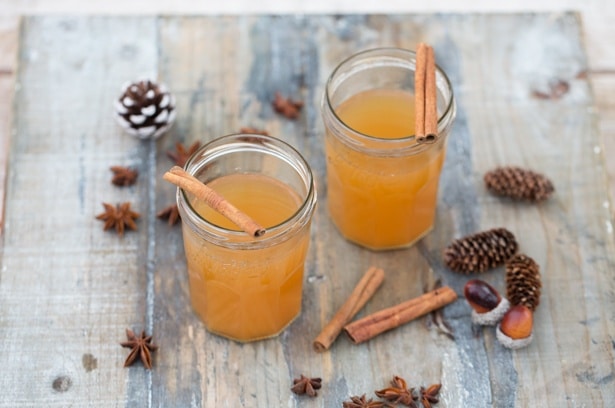 WHITE APPLE AND CINNAMON MULLED WINE
Instructions
Put the white wine, apple juice, cinnamon sticks, star anise and orange peel in a saucepan and bring to boil. Reduce the heat significantly and let it steep for 10 minutes.

Remove from heat and stir in honey. Fill into two heat-resistant glasses (all solid ingredients remain in the pot).
Wellcuisine-Tipp
For children, the white wine can simply be exchanged for apple juice. In this case, the tablespoon of honey can be left out.