Christmas and New Year's Eve are the holidays where the most alcohol is drunk. In my circle of friends there are also some birthdays between the years, which means that the whole partying and drinking thing increases even more. I like to drink a glass of beer or wine, but after several days of alcohol I just don't feel good anymore. That's why I need a good, non-alcoholic drink that is a little more fun than still water. That's why we have a drink at home this year that I have named "Chai-Sparkler". It consists of chilled chai tea (I use Yogi Tea's Classic Chai, which does not contain black tea), sparkling water, lime juice and maple syrup. My chai sparkler can be stirred together in now time, while Christmas dinner is sizzling on the stove. Interestingly, the sparkler tastes a bit like Coca Cola, only less sweet and more refreshing. Is that how we revealed Coca Cola's secret recipe? Maybe it is just … chai tea?
Starting tomorrow, I'll take a two-week break over Christmas and New Years, during which I just want to relax and collect new ideas for the next year. 2017 was an eventful year. In our private life, Thomas and I have moved into a permanent home after 7 years of nomadic life, and that feels really good. The work on the blog and the interactions with you have brought me a lot of joy. Thanks to all of you who have read our blog every week, tried the recipes and left comments. You can't imagine how important you are for this blog, how inspiring I find your comments and how happy I am about each of you who is going from the "silent reader" to the participating and commenting interlocutor. I always had the dream to create a place where people feel comfortable, safe and inspired. For me this blog is such a "place" and you have a lot of part in it. During our cooking and yoga retreats on Mallorca in summer and autumn this year, I got to know some of you personally, and we had the best time. For me there is no greater luxury than cooking with a group of like-minded people in a beautiful place, eating well, enjoying nature, laughing and doing something for the soul. Thanks to everyone who took part and also to everyone who has already decided to be there (again) next year!
We start with some new posts and recipes in the second week of January and I am already looking forward to everything that is to come. Since I want to think a bit about future articles and recipes in the next two weeks, I would be interested in whether there is a topic that you would like to read about or a dish that you would like to see here? Then leave a comment under this post. And now I wish you all a nice and relaxed Christmas and a good start into 2018! See you soon!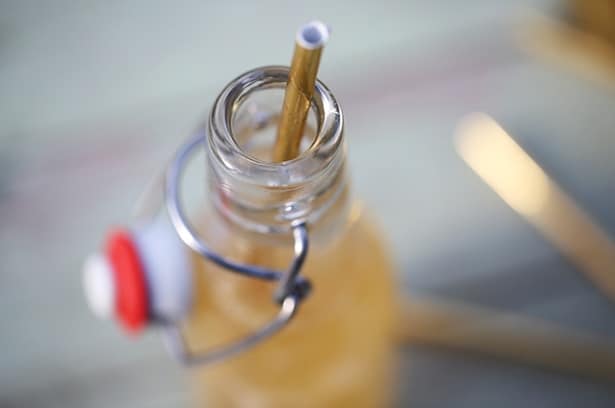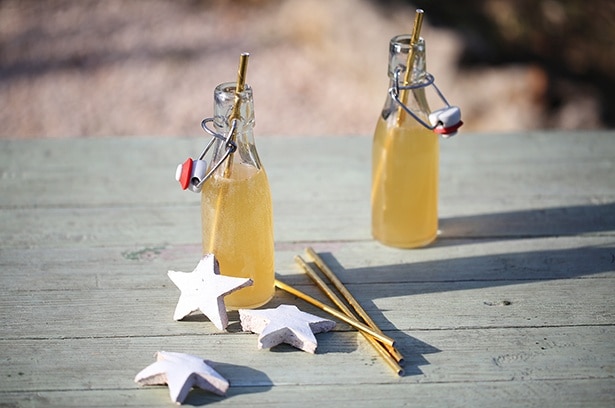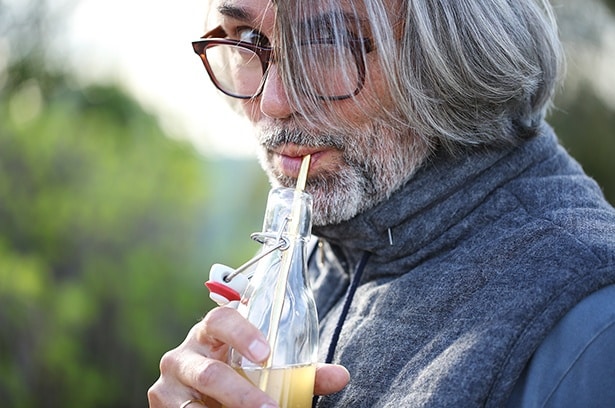 CHAI SPARKLER
Instructions
Put the tea bags in a cup and pour the boiling water over them. Cover with a small plate and let cool.

When the tea has cooled down completely, squeeze out the tea bags well, then remove them. Mix in the maple syrup and lime juice. Pour the liquid into a carafe and top up with the soda.