I don't want to make a secret of the fact that this weekend I'll be baking gingerbread for the 5th time within a few weeks. Because of all the Christmas cookies, gingerbread cookies are my favorite. But hey, give me a freshly made rum truffle and maybe I'll change my mind again. In any case, there is nothing nicer for me within the christmas season than homemade gingerbread and cookies. For me, it's the icing on the cake when the delicious sweets are made from wholesome ingredients and without white sugar. There are some bloggers and cookbook authors who also come up with healthier recipes for Christmas classics they have come to love. They often write that the healthier sweets should of course not be a substitute for the family cookies, but something besides. However, I would lean a long way out of the window and claim that they are a wonderful substitute and at the same time warn that it is quite possible that the family only wants the "healthy" cookies by then. At least that's how it is at our home. But no matter how, whether as an addition or a substitute, healthy cookies are fun and make the next few weeks much nicer and more enjoyable.
And now my question for you: which cookies and sweets do you like best within Christmas season? Which are your personal classics? I look forward to your comment under this post!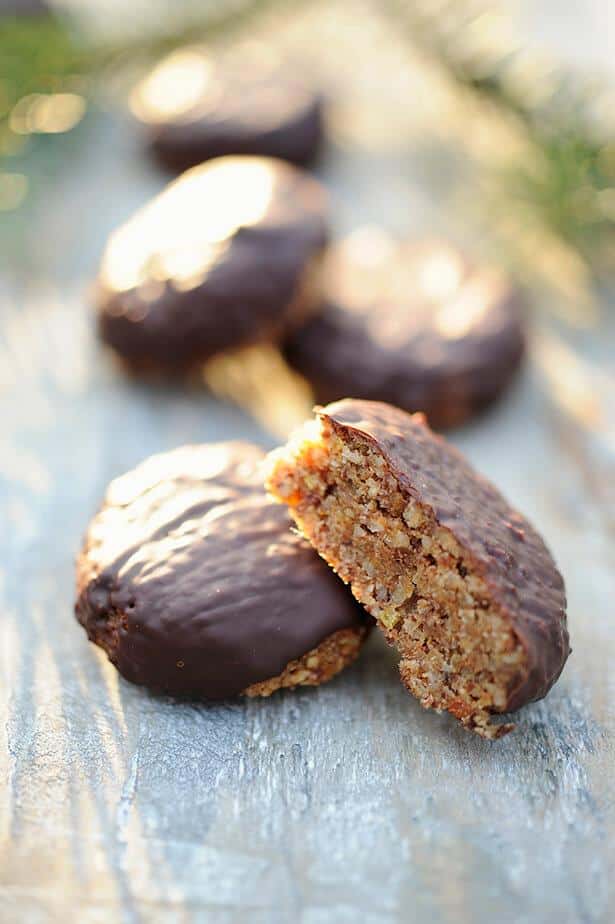 Elisen gingerbread with dates
I've come up with two recipes for healthy Elisen gingerbread, and to be honest, I can't decide which of the two is better. Here is number 1 from our book "Sweet & Healthy". These Elisen gingerbreads are gluten-free and sweetened with dates.
Elisen gingerbread made from 4 ingredients
(plus spices)
This is my second gingerbread recipe. It consists of a few and very good ingredients. Ground almonds, almond butter and maple syrup are mixed with spices, then layered with dark chocolate.

Florentines
Florentines are wonderfully crispy nut biscuits that have become an indispensable part of our cookie jars. Florentines are my husband's absolute favorite. Thank god they are naturally gluten-free.
Rum truffles
My friends and I think rum truffles are so delicious that we always find good reasons to prepare them outside of Christmas season. But they are a must in the run-up to Christmas. An absolute must.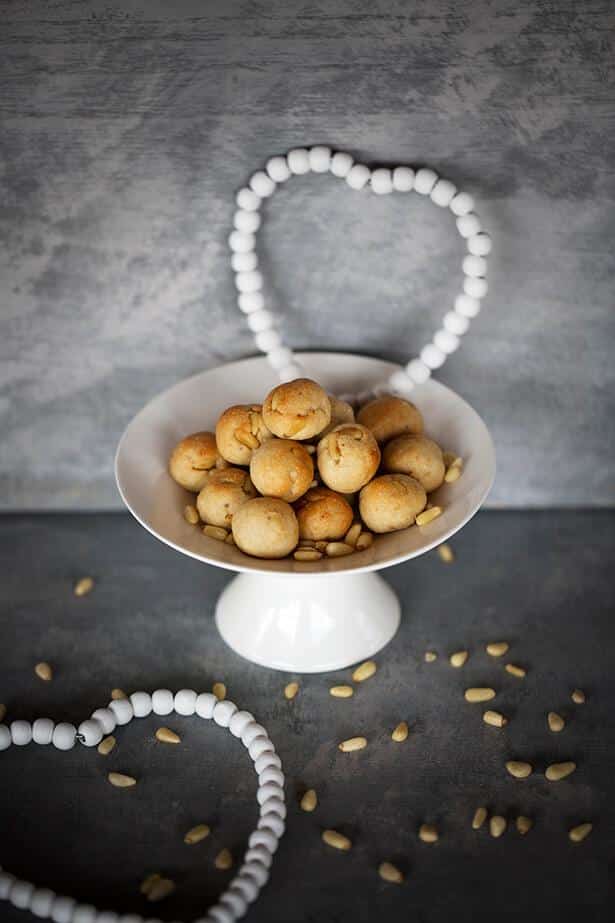 Spanish pine nut balls
Homemade marzipan and roasted pine nuts make this cookie irresistible.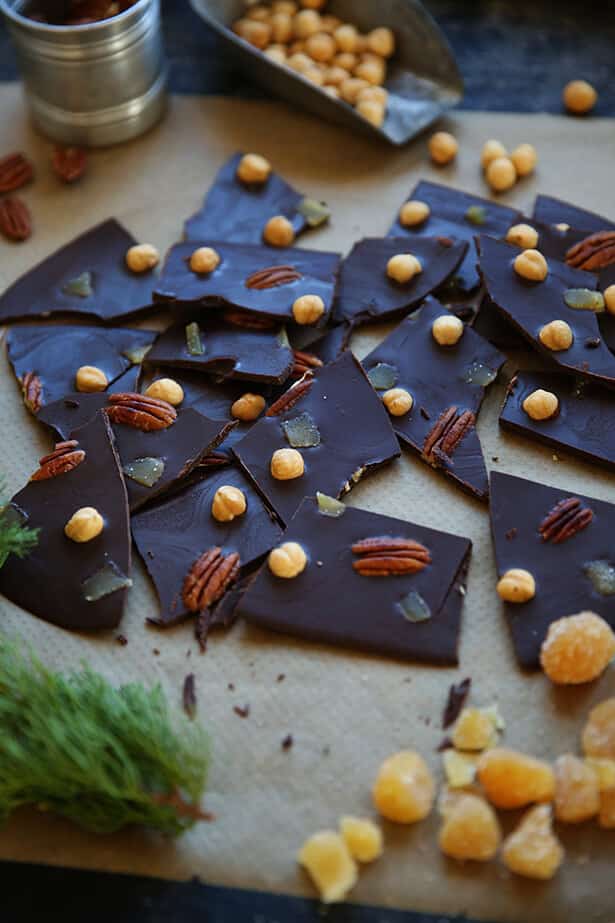 Christmas chocolate
Not a classic cookie, but just as good: my Christmas chocolate made from raw cocoa butter with a cinnamon and orange flavor and festively decorated with ginger and nuts.
Snickerdoodles
Snickerdoodles are originally from America. These are soft cookies made from almond flour that are coated in a crispy cinnamon and coconut blossom sugar mixture. They taste particularly great when they are warm from the oven with a scoop of vanilla ice cream as a pre-Christmas dessert.
Persian dates
Persian dates are a slightly different Christmas sweet, but they are particularly glamorous. They look beautiful and are perfect as a gift for loved ones.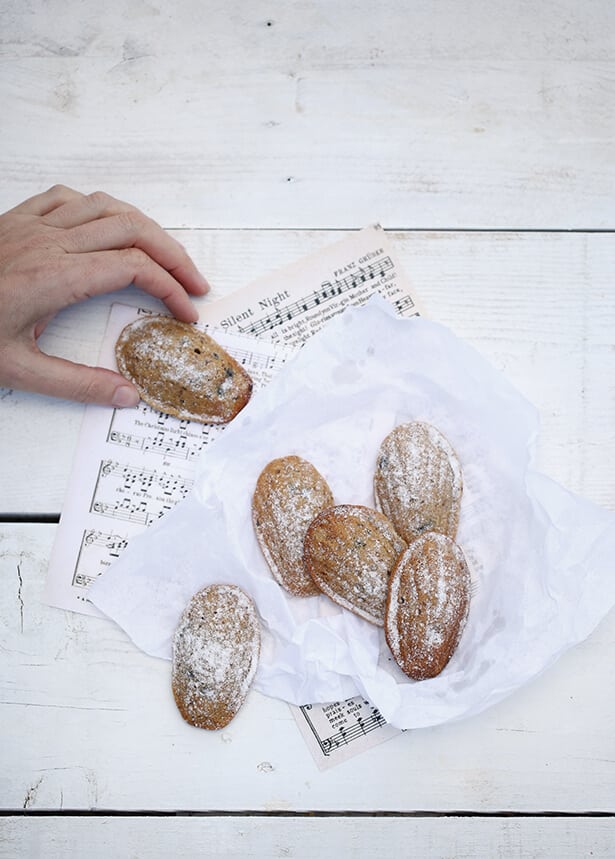 Advent Madeleines
In contrast to the other recipes in this article, Madeleines do not have a long shelf life, but they taste sensationally good fresh out of the oven and are the best pastries for a cozy afternoon.