The time has finally come that I can show you what I've been working on since last November: my new book "Süß&Gesund Weihnachten – Neue Rezepte" (currently only available in German). This is the successor to my first Christmas baking book and, as the name suggests, contains completely new recipes – without white sugar, vegan and for the most part gluten- and grain-free. Of course, Thomas took the photos again – who else? It will be available in bookshops in Germany, Switzerland, Austria and Liechtenstein from Monday on.
I already told you a little bit about my passion for making books in the last post. But what I left out is that not only do I enjoy writing books, I also love creating them. I'm a trained graphic designer and I just love making beautiful books. The best thing is, of course, that I can do this job from home. When I get an inspiration, things can evolve quite quickly and spontaneously, which my husband Thomas appreciates less than I do ; -). It can happen that I'm in the kitchen, trying a new cookie recipe. When it turned out well, I can be so enthusiastic that I want to have it photographed right away. Fortunately, Thomas can usually be persuaded to leave everything and come running into the garden with his camera to shoot a picture. There I'm already standing at a small table, arranging the biscuits. If weather permits we are always shooting our pictures outside in natural light, because it looks much nicer than in a studio setting.
Sometimes there is a cloud passing by, "disturbing" our light, or a gust of wind blows the cocoa powder in all directions, or suddenly it starts to trickle. Usually cookbooks are photographed away in the exact same studio situation for a few days in a row. There are, of course, many good, pragmatic reasons for doing this. But we just find it nicer to take just a few photos every day and invest a little more time and love in each one.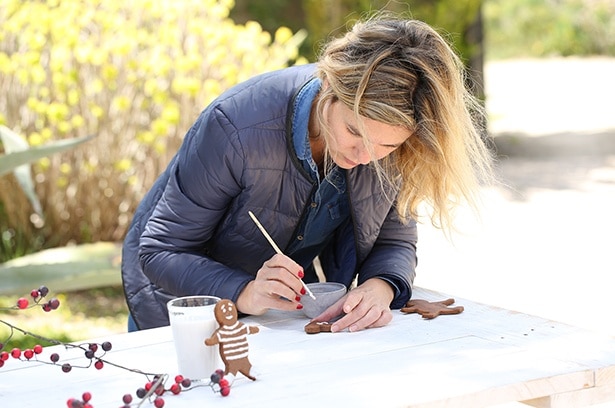 Behind the scenes 1: decorating the gingerbread men.
The recipes
It was important to me to develop completely new recipes for this book. That is, between us, always a "beastly job". Fortunately, I keep forgetting the amount of work it took once the book is finished, otherwise I would probably think twice about doing the next one. Developing cookie recipes that are gluten-free, vegan and white-sugar free simply takes a lot of effort, and that's exactly why there aren't that many good cookbooks in this area yet. But that is precisely the greatest happiness for me: when a healthier recipe turns out really well after a few unsuccessful attempts and is perfect in taste and consistency. What can be better?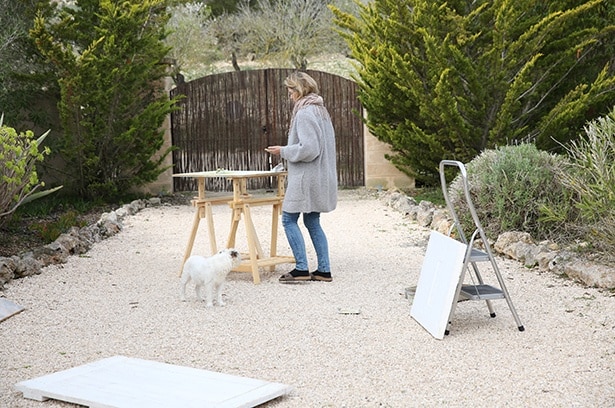 Behind the scenes 2: The dog and I arrange the cookies for the photo ;–)
To make a book is to live with it day and night for some time. I think about how I can improve it at night in bed, test a dough again in four variations on Sunday afternoons, force my husband to test cookie samples at the most impossible times (I know this is probably not the worst moment in a marriage). And then the phase is over and the book goes to press, only to make its way to the bookstores and to the people who then live with it and hopefully feel the love with which it was made.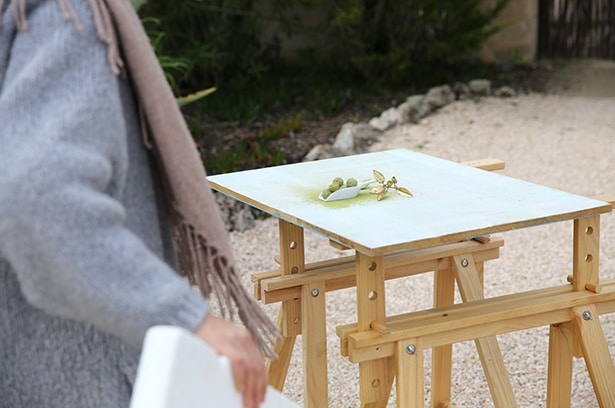 Behind the scenes 3: this is what the set looked like, further below you can see the finished photo of the matcha balls.
Today I would like to give you a quick recipe from the book exclusively before the publication date on October 1st. The "Snickerdoodles" originally come from the US. The American baking book "Joy of Cooking" explains its peculiar name by the fact that the Snickerdoodle, presumably from a German baker, comes from the word "Schneckennudel" and was gibbered over time. The Snickerdoodle – don't you want to say the word over and over again? – is a simple biscuit that is coated in sugar and cinnamon and then baked. Instead of the usual white flour, I use almond flour for the dough and instead of heaps of granulated sugar, I use maple syrup and coconut sugar. I like the cookies best when they are still warm. Add a glass of almond milk and everything is good.
Here are a few more facts about the book:
it contains 30 recipes and a few pages of tips and tricks for healthy baking.
It is a hardcover book with refinements such as metallic-red writing on the title and a pretty ribbon bookmark, but costs only 10 euros
You can buy or order it in any bookstore (currently only in German)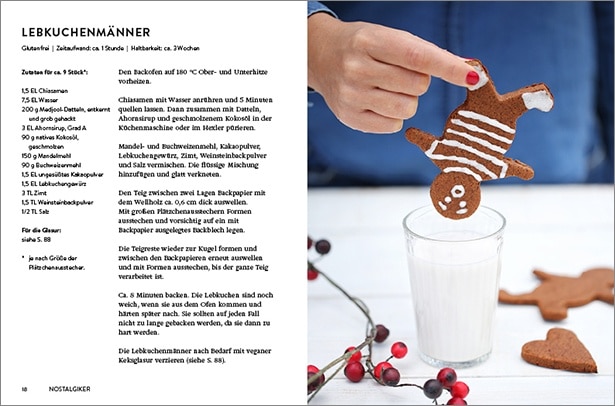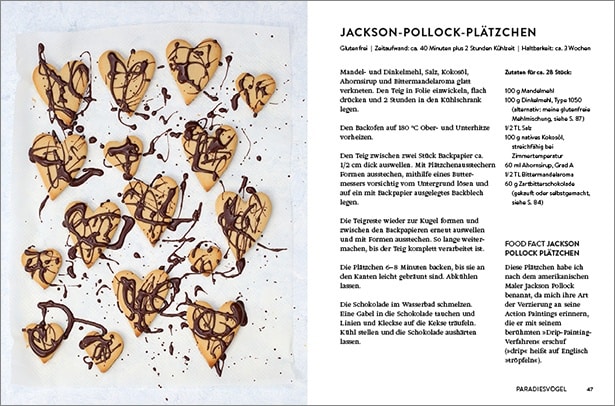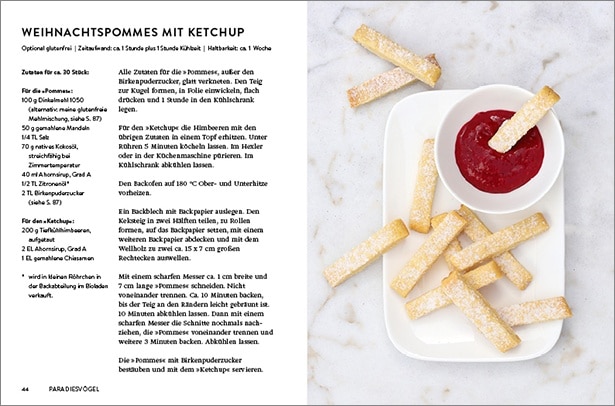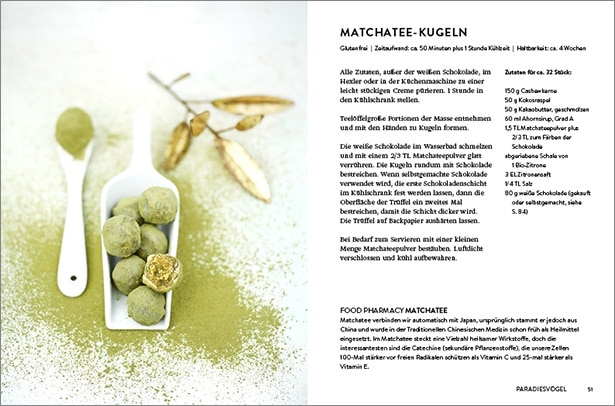 SNICKERDOODLES
Instructions
Preheat the oven to 180°C top and bottom heat.

Mix all ingredients for the dough in a bowl until smooth.

Mix the ingredients together for rolling on a flat plate.

Take out teaspoon-sized portions of the dough, shape into balls, roll in the sugar and cinnamon mixture, place on a baking sheet lined with baking paper and flatten into 1 cm thick biscuits. Spread the remains of the sugar-cinnamon mixture evenly on the surfaces of the biscuit.

Bake the cookies on the middle rack for 10 minutes.
Wellcuisine-Tipp
The Snickerdoodles can be kept for approx. 3 weeks when stored in a closed jar.