When my husband asks me what I want for Christmas, I always say: something homemade. Because I'm much more happy about a handwritten love letter or a small photo album than about a fancy item from the store. It's the same with him. If he only receives purchased gifts for Christmas, he always looks under the tree to see if something has been forgotten. Handmade gifts have always been a tradition in my family. I remember a present I gave my mother when I was a child. I wrapped it very nicely so that the packaging was part of the gift. The result? It is still packed on the shelf today, as an exhibit, so to speak. Because my mother refused to destroy the beautiful, handmade cover. To be honest, I have no idea what's inside either. A vague memory tells me it was a walnut and a piece of chocolate.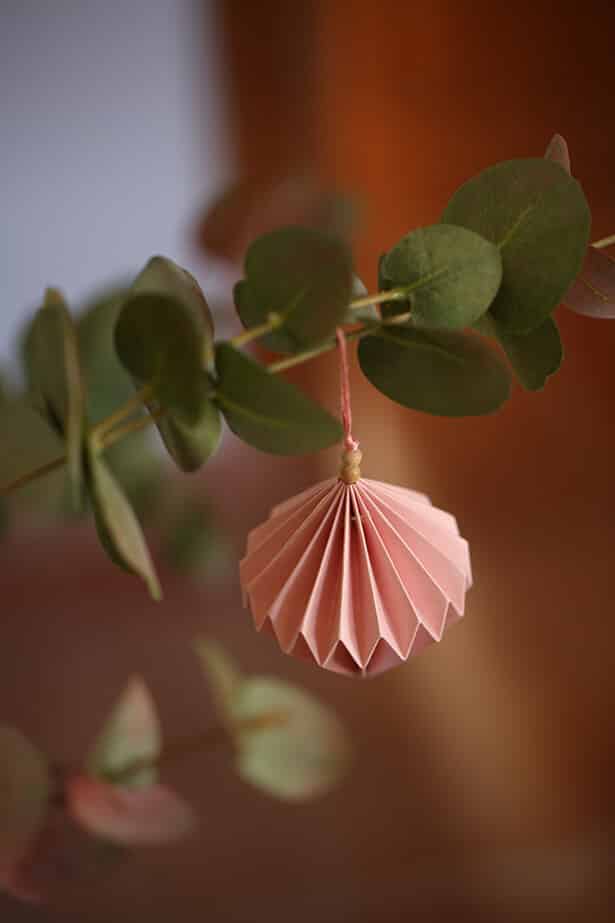 A homemade Christmas present has several advantages:
There are many people who already have everything. But they definitely don't have this little handmade something, because it is unique.
A new scarf for the cousin or a book for the father-in-law? It's not that easy to find the perfect gift for everyone. A self-made gift, on the other hand, always fits and is already valuable due to the craftsmanship.
A bought gift can be soulless, a homemade gift never. Because either it tells something about the recipient or about the giver – and in the best case about both.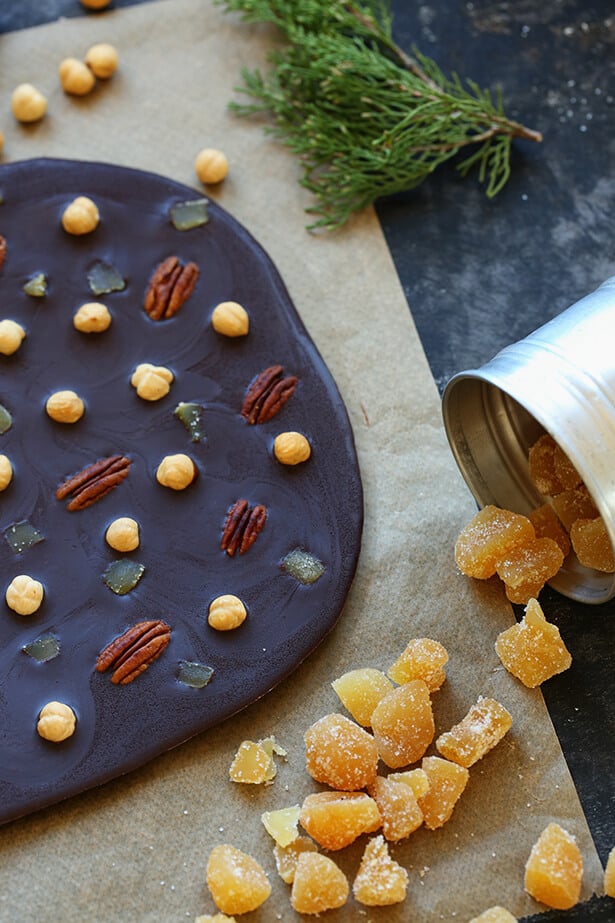 Okay, let's not kid ourselves, even a homemade gift can go wrong if it is a) not beautiful, b) not appetizing or c) simply tasteless. For example, nobody is happy about a particularly ugly pair of hand-knitted stockings or a packet of bone-dry cookies, no matter how homemade they may be.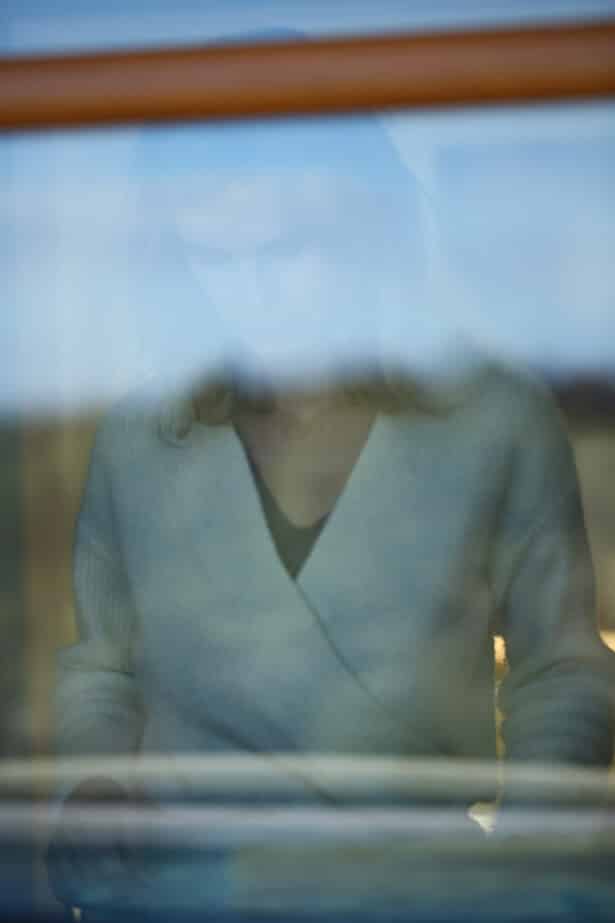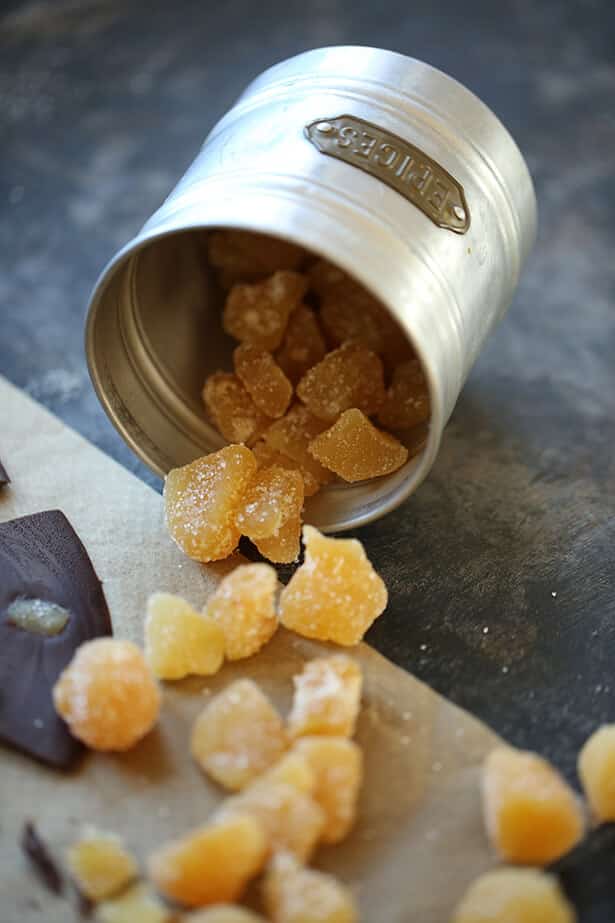 But there are things that can be given to almost anyone and will reap a happy smile or two. Homemade chocolate, for instance. Exceptions are people who have not yet reached adulthood and who have only eaten Milka so far, people who never eat sweets (do they exist?) and people who generally do not like presents (there is definitely nobody?!). The rest of the population will be deliriously happy when receiving a gift of heavenly spiced chocolate. Like all good presents it's made with the best ingredients, like raw cocoa butter, cocoa powder, maple syrup and Christmas spices. It's tender and instantly melts in your mouth. And you can personalize the chocolate with nuts and candied ginger or simply the favorite ingredients of the recipient. From one portion as stated in the recipe, you fill about 6 to 8 small gift bags. In addition to the chocolate, you can fill the bags with nuts and some other ingredients from the chocolate topping. So you'll have a homemade gift in no time, that will delight every gourmet whose taste buds have just a little bit of sense and sensibility. And everyone else should just be happy with the ugly socks or dry cookies.
And now my question for you: have you ever received a particularly beautiful self-made gift? I look forward to your comment under this post!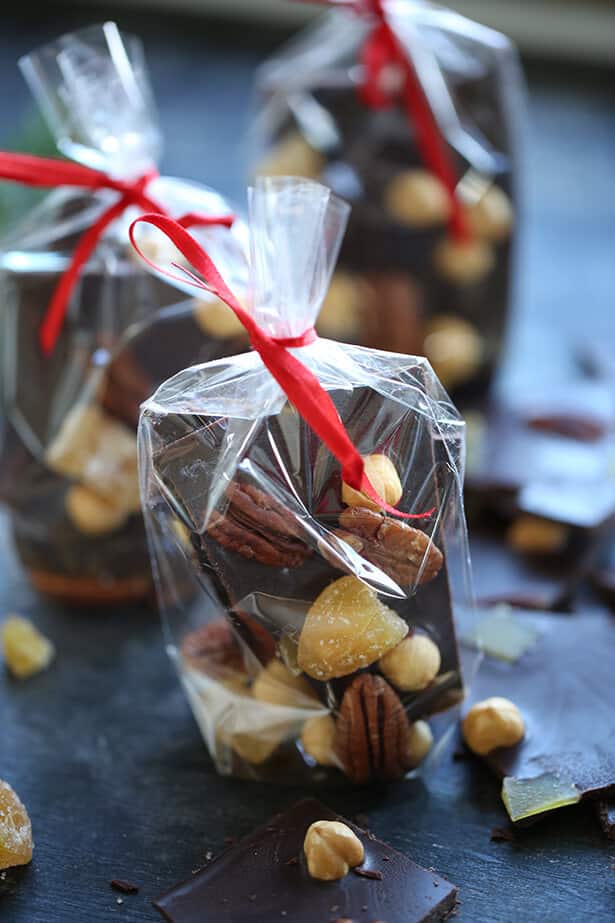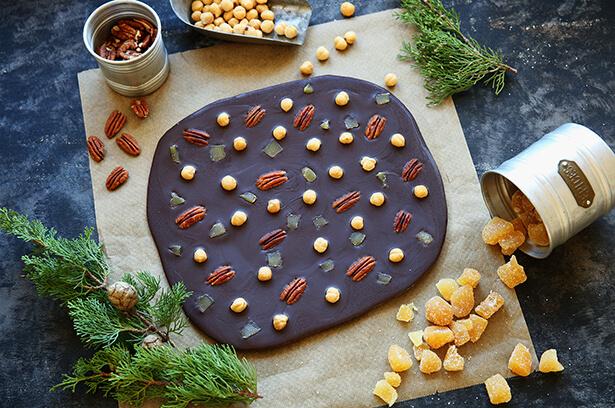 CHRISTMAS CHOCOLATE
Instructions
Melt the cocoa butter in a water bath. Mix with almond butter, cocoa powder, maple syrup, salt, cinnamon and orange oil until you get a lump free consistency.

Pour the chocolate on a baking tray covered with baking paper.

Spread the roasted nuts evenly on the surface and place the ginger slices in between. Let the chocolate harden completely.

Cut the chocolate into pieces with a knife or break it with your hands. Because it melts quickly, it should be stored in an airtight container in the refrigerator until ready to be eaten.