My love for numbers has never been particularly great. That was due to the trauma of the math lessons in school, which still give me one or two nightmares per year, in which I believe that I would have to take the a-levels math exam again. It was only during the time of my yoga teacher training, when I first heard about numerology, that my tender affection for the world of numbers grew. You have to know that numerology is a very old science that has been around since the 6th century BC. Numerology assumes that every number from 1 to 9 embodies a certain vibration, that ultimately represents the essence of the world. The yogis have developed their own numerology system called Vedic numerology. It fascinated me from the first moment and still does until today. Since this year 2020 is such a particularly beautiful number, I wanted to share a little of the yogic knowledge about it with you.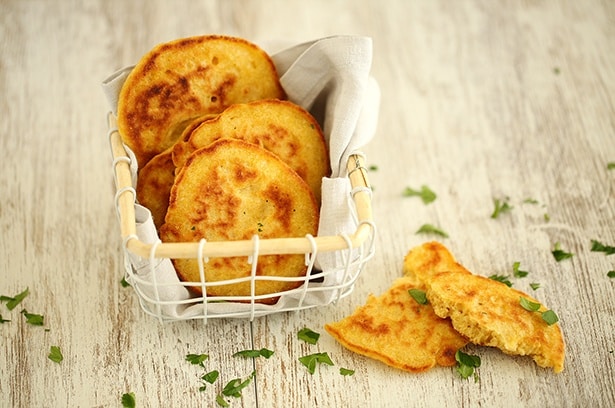 The year 2020 is under the influence of the number 4 (2 + 0 + 2 + 0 = 4). The 4 stands for the neutral spirit, which is directly related to the heart. If you remain neutral in a situation and do not evaluate it, then you automatically come into the energy of your own heart and can act intuitively. Intuitive decisions are not always comprehensible from the outside, but follow an internal logic. They serve a higher level of intelligence, which turns every problem into an opportunity for development.
Many people think that yoga is all about the long-term goal of enlightenment. In fact, a goal that is at least as important is to exercise the neutral mind. Because the neutral mind is the mind of the yogi. Where there only judgement instead of neutrality, there is drama and confusion. Where there is neutrality, there is peace and clarity. A year with the number 4 works better when we accept situations for what they are and tell ourselves: it is the way it is. This attitude has great power because we don't waste time with reviews (I don't like that / it should be different / it was promised differently), but rather we listen directly to our feelings, which tell us how we should behave.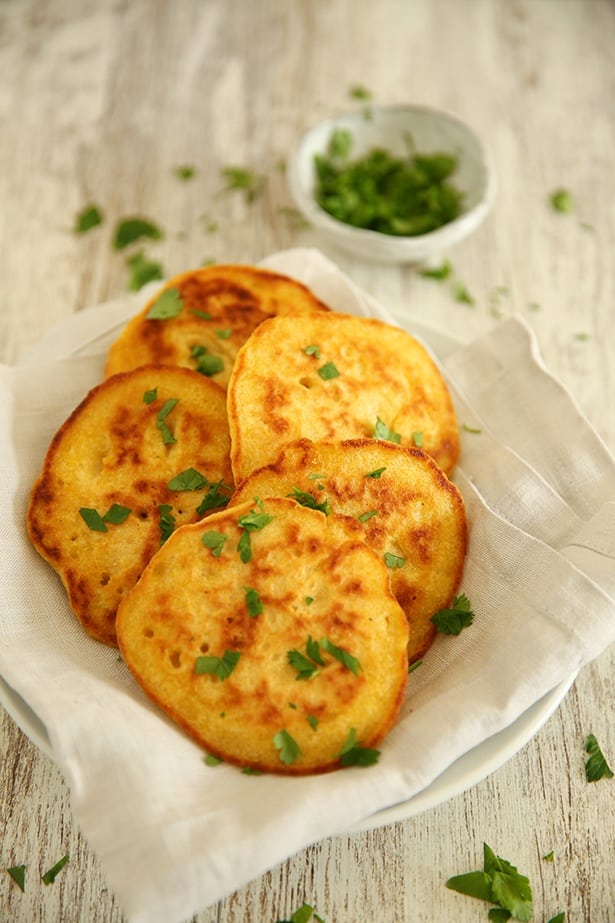 In a year 4, acceptance is also required of ourselves. By practicing to see ourselves as we are: perfect and at the same time forever "work in progress". The 4 encourages us to accept ourselves the way we are in this very moment. Anyone who thinks that this will lead to standstill is wrong. Loving acceptance is a development accelerator that allows us to take the next step much faster.
Since the 4 is not a logical or intellectual but a non-linear number, "miracles" are possible in such a year that cannot be explained purely rationally. So this year, following a quote from Yogi Bhajan, "we can not only believe in miracles, but rely on them firmly". And maybe that's the best news.
If I wanted to find a smooth transition from numerology to my recipe of the week, I would say that there is something magical about baking bread. Anyone who has ever watched a bread dough rise will have noticed that it looks very much alive. You can tell how "happy" the dough is (with the temperature) and that he doesn't like certain things (water that is too hot for the yeast or a bowl of stainless steel). When I hold a freshly baked bread in my hands it always seems like a miracle. This impression is reinforced when making my bread of the week, because it is gluten-free, which is always a challenge, and comes out of the pan instead of the oven. And then there's the texture and taste – both of which are delightful. Combined with an Israeli dip (for example
Muhammara
,
Baba Ganoush
, or
hummus
) and a small salad, it becomes a very special treat that cannot be explained rationally, but makes the heart happy.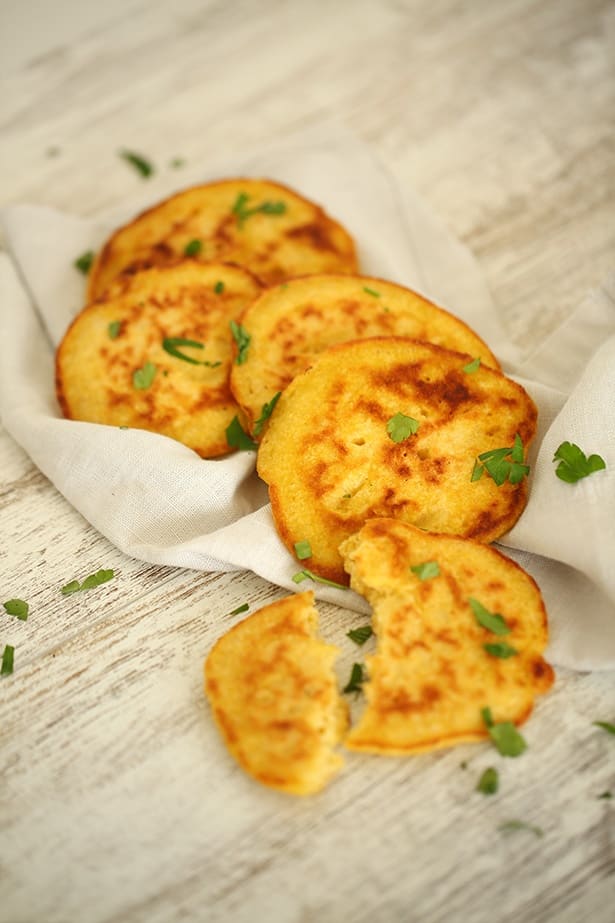 GLUTEN-FREE PAN BREADS
Instructions
Mix dry yeast with warm water and maple syrup and let stand for 5 minutes.

Mix the polenta, flour and salt in a bowl. Add the yeast and mix with a wooden spoon (if the dough is made with spelt flour, then knead with your habds for about 3 minutes).

Cover the dough with a clean tea towel and let it rise in a warm place for 1 hour.

Heat 1 tbsp olive oil in a large pan. Put 3 heaped tablespoon-sized portions of dough into the pan (if using spelt flour, take tablespoon-sized portions of the dough, form into balls, press flat and place in the pan). Be careful not to touch the three portions. Fry over medium heat with the lid closed for about 3 minutes until the underside is browned. Flip the 3 pan breads and fry for another 3 minutes.

Prepare the rest of the pancakes in the same way.
Wellcuisine-Tipp
The pan breads can be frozen well. Thaw at room temperature and toast before eating.