In those last warm late summer days, I grab the peeler and grater almost every day and prepare a quick raw vegetable salad made from zucchini and carrots. It all started with my rainbow salad that I liked so much that I kept making variations on the same theme over and over again. On days with little time, the salad was then two-tone instead of multi-colored and easier to prepare. The dressing also changed and got a fresh note from horseradish and a hint of mint. It won't be long before the time for warm soups, stews and oven dishes starts. That's why we should enjoy the end of summer to the fullest with a raw vegetable salad like this one.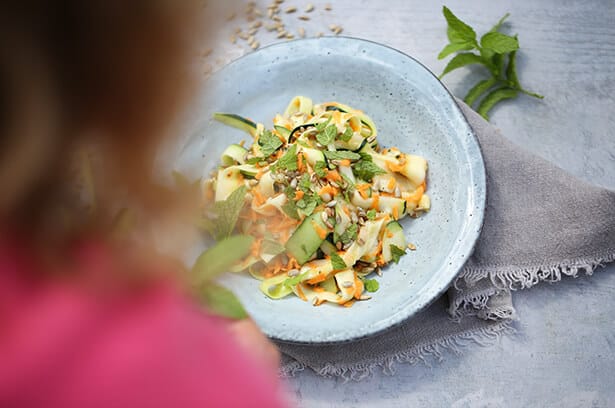 When I spoke to a customer in my health coaching this week, she said a sentence that made me think: "I feel a lot more like myself, thanks to the healthier diet, and am in control of my life again". This statement expresses exactly what fascinates me about healthy eating: that it gives us the means to take care of ourselves and to positively influence our energy. This makes it an important part of our self-care regime.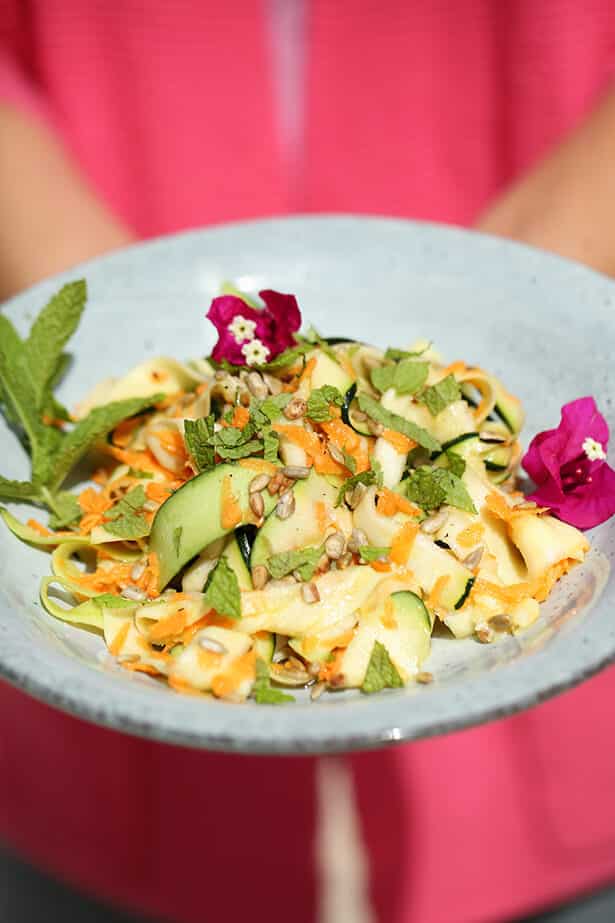 After devoting a chapter to self-love in our first book "Wellcuisine", I was later asked in newspaper interviews what nutrition has to do with it. In my opinion, a lot. Because even if it's not always easy to love and accept ourselves, it's easy enough to prepare a healthy and delicious meal for us. It is well known that love goes through the stomach. And if we make the effort to prepare something delicious for us every day, this loving gestures adds up to the feeling that we can trust ourselves. And trust is the basis for every happy relationship – including the one with ourselves. The nice thing is that you can start at any moment with this simple type of self-care. For example with this salad – just like that.
And now my question for you: are there certain things that you do for yourself to make you feel nourished and well? Do you actively take care of yourself? And how do you do that? I look forward to your comment under this post!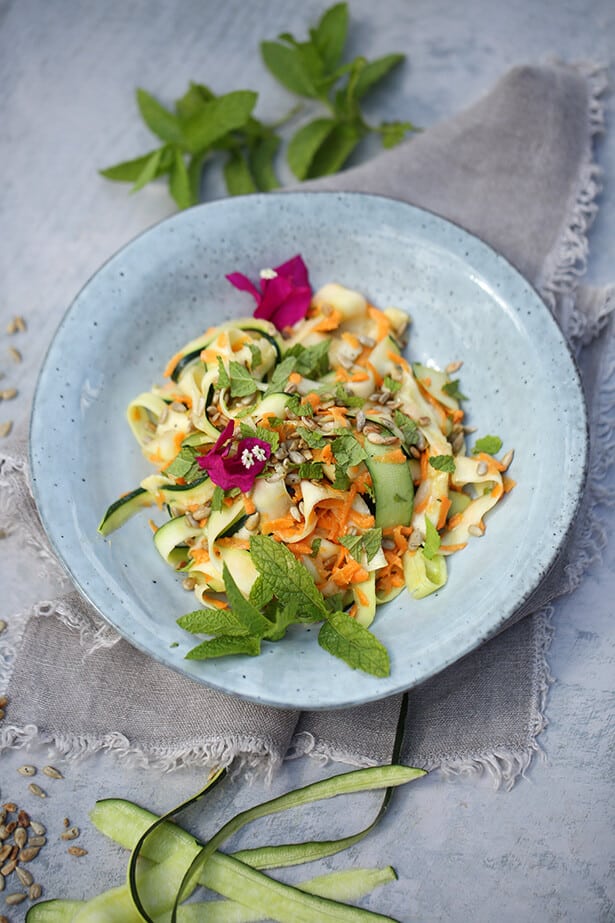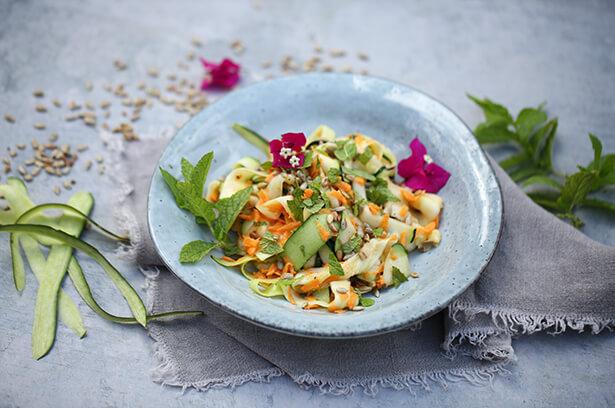 ZUCCHINI AND CARROT SALAD
Instructions
Roast the sunflower seeds in a pan without oil while stirring until they start to smell.

Process the zucchini into pasta with a vegetable peeler. Coarsely grate the carrots.

Mix the mustard, horseradish paste, apple cider vinegar, salt, olive oil and maple syrup in a bowl until smooth. Mix in a bowl with the zucchini noodles and grated carrots. Fold in the mint leaves and roasted sunflower seeds and serve.