"Eat the rainbow". What sounds like an esoteric New Age motto from the 1980s … is exactly that. And at the same time, it's one of the best health tips the 80s ever produced. Because when you are not in the confectionery department, a variety of colorful foods is really good for you. What the 80s ladies with headbands and cuffs whispered in each others ears after aerobics class is still valid today: intensely colored fruits and vegetables contain a particularly high amount of phytonutrients (also called secondary plant compounds). They are part of the plant's immune system and protect it from disease. When we eat the plant, these substances unfold their cell-protecting effect on our body. Since every color has a different healing effect, it makes sense to put as many different colors as possible on our plate.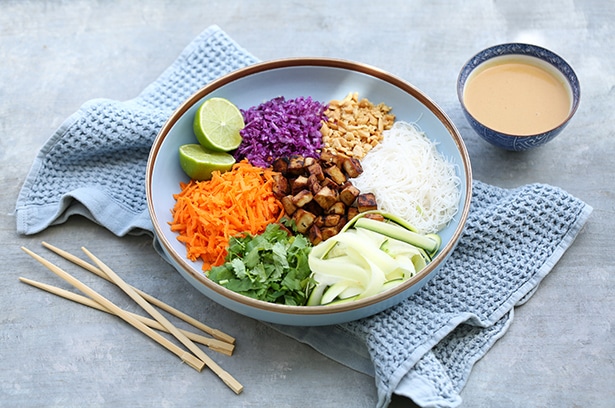 With their plant pigment chlorophyll, green foods help to build new blood cells and strengthen the liver. I find it particularly interesting that the green plant pigment (chlorophyll) and the red pigment in our blood (hemoglobin) are virtually the same in terms of their molecular structure. The only difference: where there is an iron atom in hemoglobin, there is a magnesium ion in chlorophyll.
Yellow and orange foods contain carotenoids, which have powerful antioxidant effects and thereby strengthen the immune system. They also slow down skin aging and keep eyes healthy.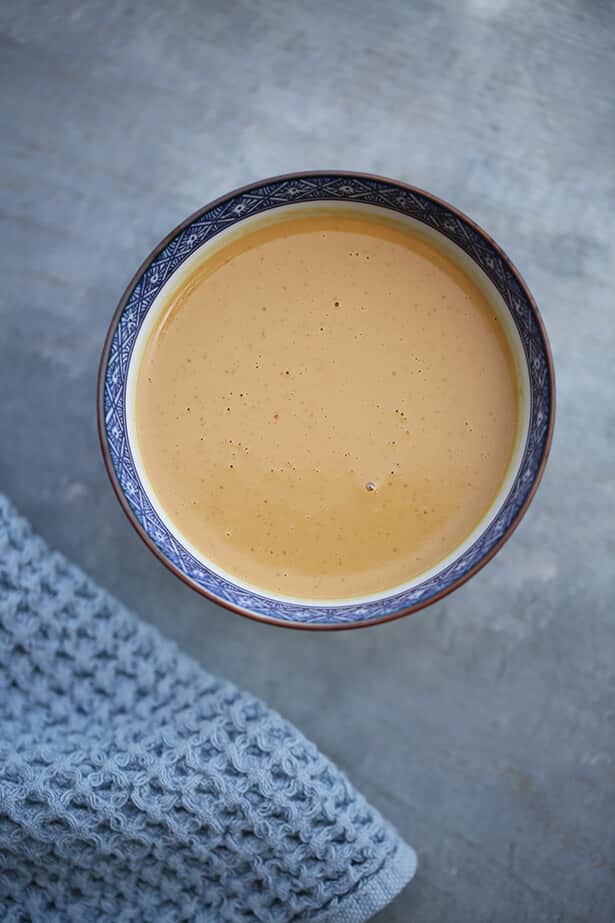 Most red fruits and vegetables contain lycopene, which slows down skin and cell aging and is used, among other things, to prevent prostate cancer. Just like the color red, the red pigment has an invigorating effect, stimulates the metabolism and is good for the cardiovascular system.
The blue and purple colorings of fruits and vegetables are called anthocyanins (or betalaine in beetroot) and are real anti-aging miracle cures. They keep blood vessels young, improve memory and generally have anti-inflammatory effects.
Rainbow salad improves your health and your mood
The principle of the rainbow salad is to arrange the (colored) ingredients side by side in a shallow bowl and only mix it with the dressing at the table after you have admired it extensively. A rainbow salad can be prepared with a wide variety of ingredients. I opted for an Asian version with glass noodles, roasted tofu, peanut dressing and coriander. It's a filling salad that will turn heads on an evening table with guests. For me it is one of the most beautiful salads ever – I immediately get in a good mood when I see it. And my body is happy too – about the multitude of healthy phytonutrients in colorful vegetables.
And now my question for you: do you already make sure to pack foods of different colors in the shopping cart? Or have you never thought about it? I look forward to your comment under this post!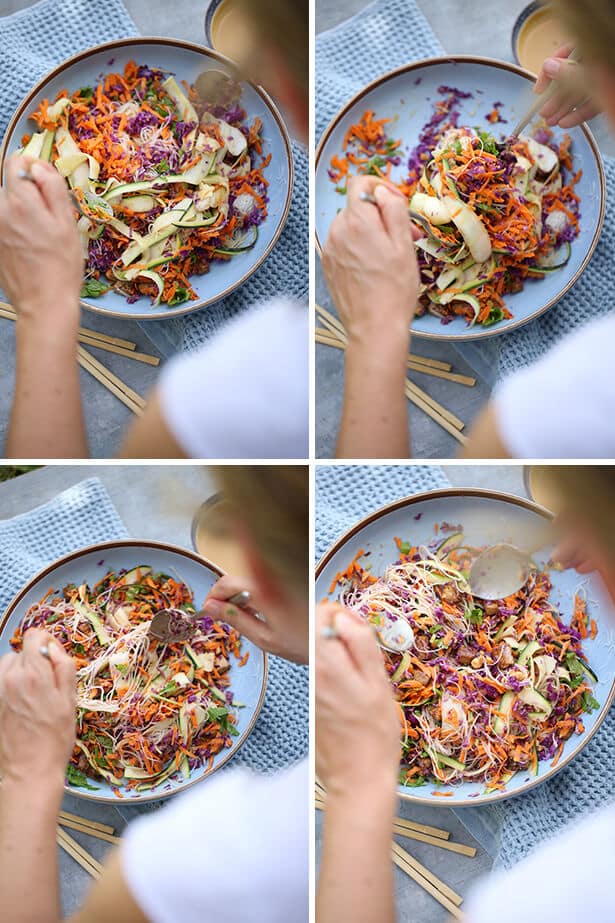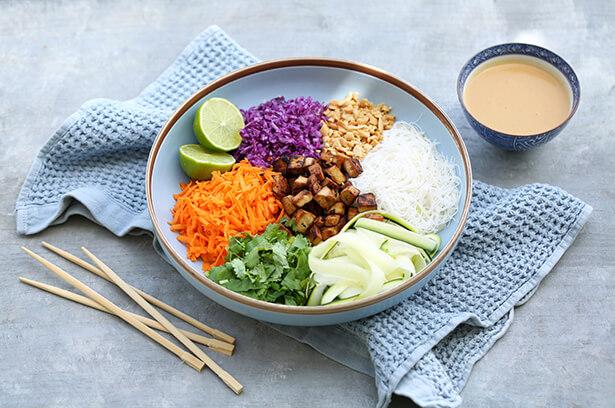 RAINBOW SALAD WITH PEANUT DRESSING
Instructions
Mix the soy sauce, coconut sugar, ginger and garlic in a bowl. Add the diced tofu and marinate all over.

Prepare glass noodles according to the package instructions and drain in a sieve. Cut a little smaller with a scissors.

In a large, flat bowl, arrange the red cabbage, zucchini noodles, grated carrots, glass noodles, peanuts and coriander next to each other. Leave space in the middle for the tofu.

For the dressing, put peanut butter in a bowl and add hot water. Wait a moment, then mix with a spoon until smooth. Add lime juice, soy sauce and garlic (and optionally Tabasco) and stir.

Heat a pan with a little olive oil and fry the marinated tofu all over until all sides are browned and slightly crispy. Place the tofu in the center of the salad bowl.

Serve the salad with the dressing seperately and only drizzle and mix with the dressing at the table. If necessary, add more lime juice to taste.