I am a big fan of smart solutions when it comes to cooking. For me, smart means to make a previously unhealthy dish healthy by exchanging the ingredients. Or to come up with a surprising solution for a desired result. Creams, dressings or cake fillings usually have the problem that they cannot do without loads of oil, cream or mayonnaise. Here is my smart solution using pureed vegetables to achieve the same creamy consistency. This is how we achieve mass, at the same time reducing the fat content of the dish and squeezing in a few vitamins.
A few weeks ago I showed you how you can use pureed zucchini to prepare a very tasty hollandaise sauce. And today we use the humble zucchini to make a fake mayo dressing. In recipes like this, we benefit from what is often hold against the zucchini: that it tastes quite neutral. In a pureed form, it forms a great basis for a creamy dressing, without standing out in terms of taste. Pureed zucchini has a nice texture and allows us to use a lot less oil because the basis of the dressing is made from vegetables. Mixed with the right ingredients like Dijon mustard, vinegar and oil, you could almost think that you are looking at a full fat mayo dressing.
A serving like this is enough for several meals and can be kept in a screw-top jar in the refrigerator for at least a week. Because that is also smart: when we have the necessary components of our meals ready-made in the refrigerator, so that we can quickly and easily prepare a healthy meal.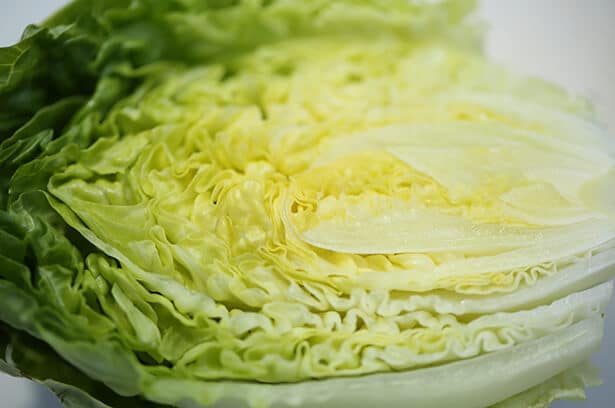 Food Pharmacy Zucchini
Zucchini is a low-calorie summer vegetable that will be available in great abundance from July on (ask anyone who has zucchini in the garden). In Traditional Chinese Medicine, zucchini is considered a cooling food that moisturizes the body and skin. It counteracts inflammation in the body, as it dissipates heat and has a cooling and balancing effect. It strengthens the spleen and stomach and improves digestion (it has a minimal laxative effect). The zucchini is also recommended for people with high blood pressure, fluctuating blood sugar and skin diseases such as neurodermatitis, eczema and acne.
And now my question for you: do you also love smart tricks that make healthy eating more accessible? I look forward to your comment under this post!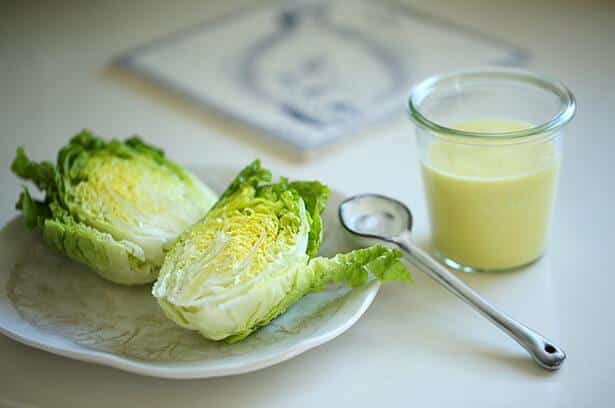 FAKE MAYO DRESSING
Instructions
Puree all ingredients in a powerful blender until creamy. It should have a completely creamy consistency like a thick smoothie.

Pour into a screw-top jar and store in the refrigerator until use.
Wellcuisine-Tipp
Goes well with leafy green salads.