I've just come back from our  Wellcuisine retreat and I'm feeling fulfilled by the good time we had. Such a temporary withdrawal (or retreat) from everyday life feels so good on so many levels. Coming together as a community of like-minded people, exchanging ideas, laughing together, preparing food, eating at long tables without time pressure; moving the body, stilling the mind, being in nature and pursuing a spiritual practice purifies the mind and makes the soul happy.
So it's not surprising that our retreats feel like a lot more than just cooking and yoga classes. I look forward to this break at least as much as the participants. At the same time, it always makes me a little sad when the week is over, because the energy of a good group of people is just something very special and much more than the sum of its individual parts. It inspires and has a healing effect on many levels. As a small consolation for this bittersweet feeling after the end of a special time, a pumpkin dish is always suitable in my opinion.
Pumpkin is a feel-good food that nourishes and warms you up from the inside out. And with its cheerful color it puts you in a good mood. Processed as hummus, it can be used in many ways: as a small meal in between, as a lunch that you can take to work or as part of a long table where you sit, eat, laugh and chat with loved ones. Together with my gluten-free flatbreads or rosemary-fig crackers or this focaccia , this creates a wellness meal that immediately makes you a little happier.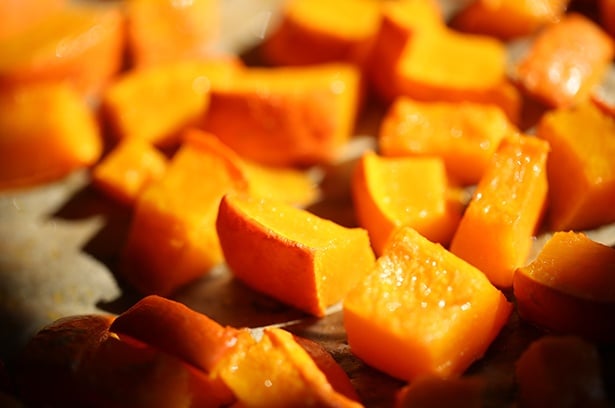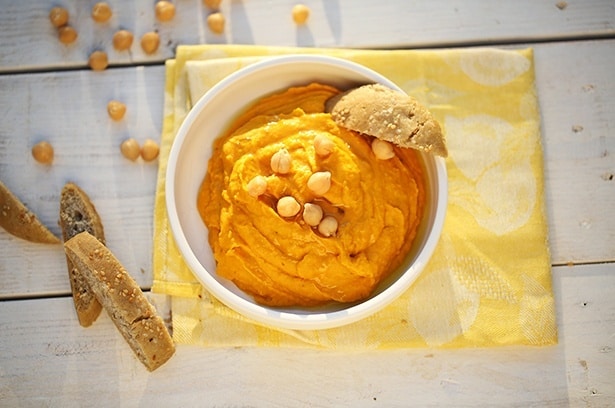 PUMPKIN HUMMUS
Instructions
Preheat the oven to 180°C top and bottom heat.

Wash the pumpkin, cut in halves, core and dice. Put in a bowl and mix with olive oil and salt.

Line a baking sheet with baking paper and place the marinated pumpkin on top. Bake for about 30 minutes, until the pumpkin is tender.

Puree the pumpkin with the other ingredients in a blender. If necessary, add a little more water if the mixture is too dry and difficult to mix. The hummus becomes creamier in a stand mixer and therefore tastes better than when you puree it with a hand blender. At the end, season with salt and pepper and, if necessary, more lemon juice and serve.