The Japanese carrot ginger dressing from last week really fueled my desire for Japanese cuisine. That's why I'm going to follow up with Okonomiyaki this week, a delicious Japanese cabbage pancake. The complicated sounding name describes an uncomplicated dish that tastes super delicious. If you haven't liked cabbage before, you'll probably love it in this pancake, because it gives the dish a pleasantly filling heartiness, but is otherwise quite subtle. Rather, the pancake has a mild flavor and therefore needs a tasty sauce to make the most of it. The miso sauce gives the pancake the right punch with the combination of Umami-flavored miso, lemon juice and spicy ginger.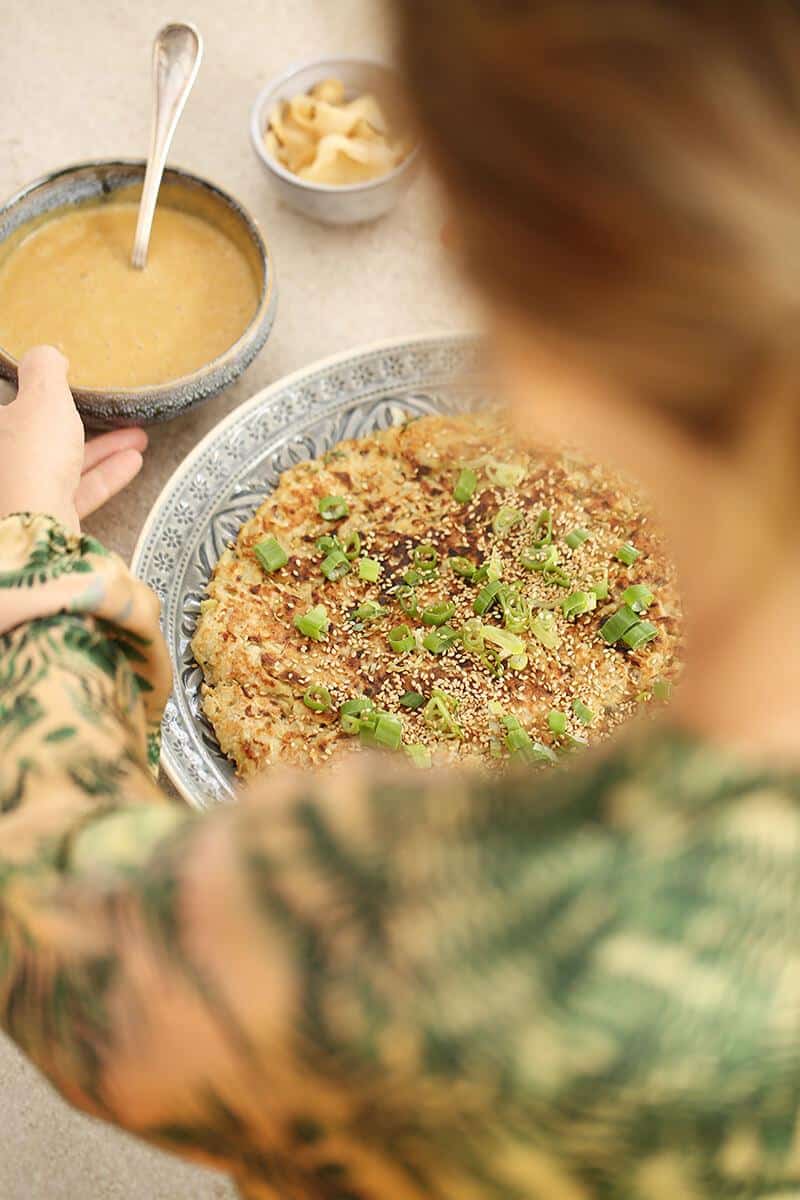 Delicious cuisine belongs to the brave
Speaking of punch: I think delicious cuisine belongs to the brave. Provided you know roughly what you're doing. And at this point I equate courage with the courage to season. More is certainly not always more, but less is often simply nothing. That's why it's important to learn how to season properly. It's best not to season too timidly, because too much caution ultimately leads to great boredom. And don't forget the salt! Rather invest in a good quality salt, that is much better for your health than normal table salt anyways. A good Himalayan or crystal salt would be my first choice here. Because the right amount of salt means that the spices come into their own and the taste of the dish can fully develop.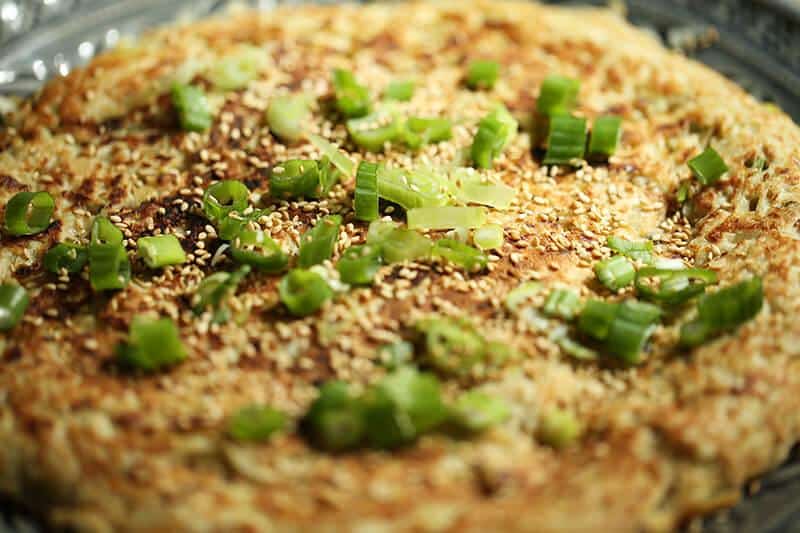 The Japanese Washoku principle of harmonious dishes
Bold seasoning is of course only possible if you also train your sense of taste and have a bit of experience. I remember my first attempts at freestyle cooking as a teenager, which often enough ended in much laughter of the unfortunate people I was serving my food to. While bold in seasoning, I had no idea how to build a flavor. Ultimately, it's about harmony. Let's say an exciting harmony, a harmony with edges. In Japan there is a term for this: Washoku, which roughly translates to "the harmony of food". In Washoku it is assumed that a dish should ideally contain all 5 tastes: hot, sweet, salty, bitter and sour. And yes, this is a good aspect to have in mind for achieving a delicious result.
A balanced taste prevents cravings
Flavor balance has other implications, too: it prevents us from developing cravings. Everyone knows the game: if we eat something very salty, we crave something sweet. To neutralize the sweet taste we need something salty again. This is the principle of "overeating" on which the entire convenience food industry is built. However, if we strive for the harmony of flavors when we cook at home, we nurture ourselves and our loved ones in a much more pleasant way and feel completely comfortable in our bodies. And that's what it's all about, isn't it?
And now my question for you: have you noticed that a well-seasoned dish makes you more satisfied? I look forward to your comment under this post!
Okonomiyaki
Ingredients
For the cabbage pancakes:
Instructions
Puree all the ingredients for the miso-ginger sauce in a blender until creamy.

For the cabbage pancakes, mix the buckwheat flour, eggs, salt, mineral water and sesame oil in a bowl until smooth.

Heat a pan and toast the sesame seeds, stirring, until fragrant. Pour into a small bowl and set aside.

Heat olive oil in the same pan. Set aside 1 tablespoon of the spring onions and stir-fry the remaining onions in the pan. Add the shredded white cabbage, salt and stir-fry for about 3 minutes.

Add the fried cabbage to the bowl with the pancake batter and mix until smooth.

Put some olive oil in the pan. The batter can now be fried in smaller batches (makes flipping the pancakes much easier) or in one large batch (quite difficult to flip). Fry at medium temperature for approx. 2-3 minutes per side, making sure that the dough does not burn. If baking the batter on one large batch, flip a second pan of the same size (or larger) upside down on top of the first and rotate together 180 degrees to fry the second side of the pancake.

Place the pancake(s) on plates, garnish with the remaining spring onions and toasted sesame seeds, and serve with the miso sauce, pickled ginger, and wasabi paste.