When the long-awaited summer recently broke out – only to quickly hide behind a rain cloud again – I was overcome by that feeling of freedom and lightheartedness that every summer brings with it. The expectation of days by the water, with the sun on my skin and the feeling of sand and grass under my bare feet. Of mild summer nights and gazing into starry skies, of lazy mornings in bed with a book, when the light paints shining patterns on thin sheets and a melody of carefree independence in my ears. If I had to sum up summer in one word, it would be "freedom".
"Don't question her why she needs to be so free. She'll tell you it's the only way to be."
Rolling Stones
"Someone told me there is a girl out there with love in her eyes and flowers in her hair."
Led Zeppelin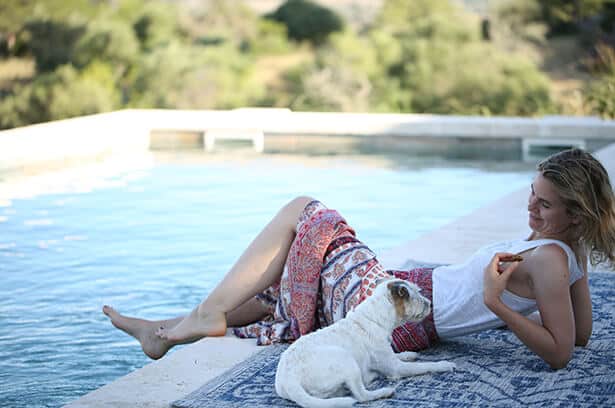 Summer always evokes this "hippie feeling" in me, which defiantly sticks its chin towards the duties and restrictions of everyday life. There is also a taste and texture to this hippie feeling. Of course it has to contain muesli (because hippies love muesli, don't they?) And it has to have a handy shape so that you can enjoy this lifestyle on the beach and at the lake, at a picnic or at a drive with the windows open and the wind around your nose. So it has to be a cookie. A cereal biscuit, what else? With some peanut butter and cranberries and not much more. Because we don't want to wait forever. Life wants to be lived, the stars want to be seen and adventures want to be experienced. Can you feel it too? Then come on, let's start with a cookie. Because a small biscuit can be the beginning of something really big and beautiful.
"The answer, my friend, is blowin' in the wind."
Bob Dylan
"We all shine on like the moon and the stars and the sun."
Pink Floyd
And now my question to you: are you currently longing for this feeling of freedom and lightheartedness? What do you do to feel it (apart from baking cookies)? I look forward to your comment under this post!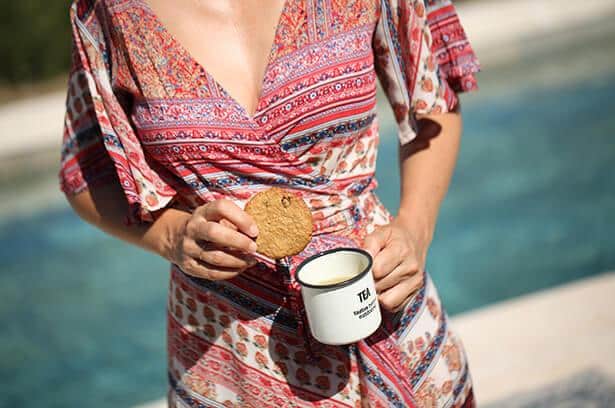 HIPPIE COOKIES
Instructions
Preheat the oven to 180°C top and bottom heat.

Mix all ingredients and let rest for 5 minutes.

Line a baking sheet with baking paper. Take out tablespoon-sized portions of the cookie dough, shape into balls, place on baking paper and press with your hands as round and flat as possible.

Bake the cookies for about 10–12 minutes, until they are browned around the edges. Take out of the oven and let cool down completely. Store in an airtight container at room temperature and use within 2 weeks.