Avocado and cucumber soup is my favorite summer fast food. If my stomach growls at noon, it won't take more than 5 minutes and the soup will be ready. This is not only practical, but also really healthy and good for skin and hair, which often suffer from sun, chlorine and salt water in summer. The B vitamins contained in the avocado heal minor inflammations of the skin, ensure a radiant complexion and smooth and strengthen the hair. Vitamin E keeps the skin flexible and acts like a natural anti-aging agent. The copper it contains promotes the formation of collagen and elastin and thus the strength and elasticity of the skin. Even the high fat content of the avocado doesn't have to worry anyone. One study even found that test persons lost weight more easily if they ate avocados every day. The comparison group, who ate fat-reduced meals, lost less weight over the same period of time. The high fat content of the avocado has only advantages for our soup: it not only makes you beautiful and healthy – it also makes you feel full.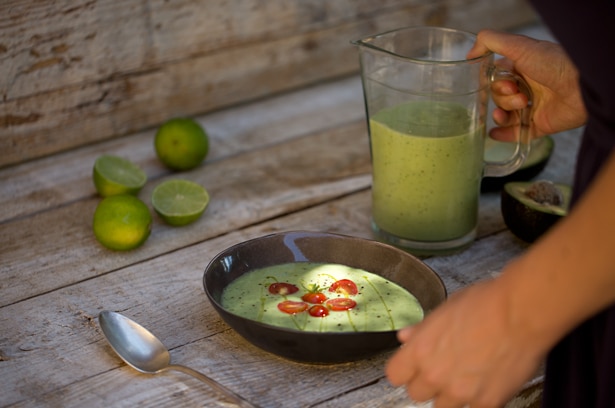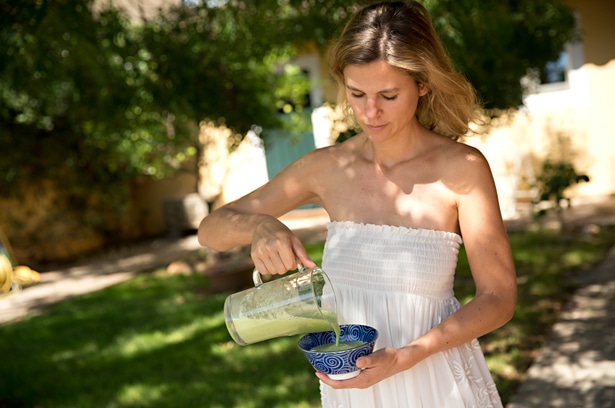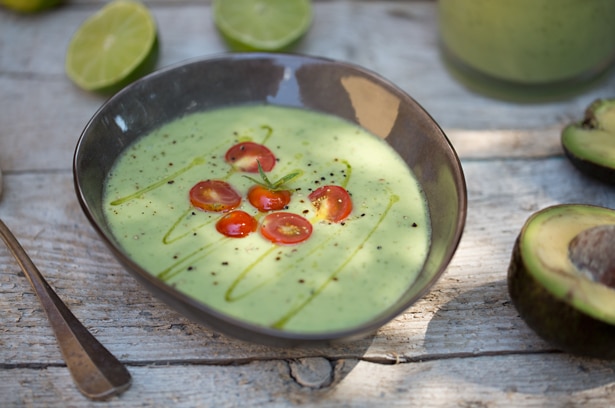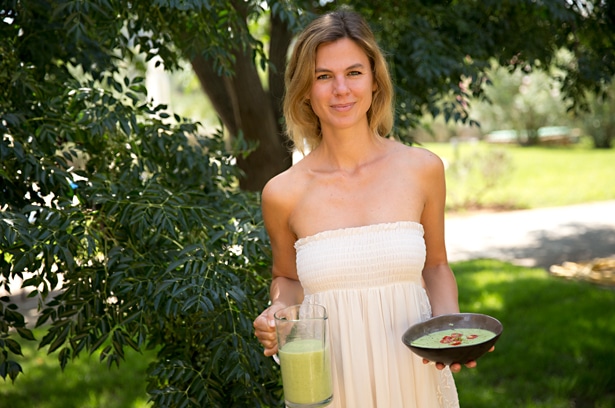 COLD AVOCADO AND CUCUMBER SOUP
Instructions
Put all the soup ingredients in the blender and puree until smooth.

Season with salt, chilli and pepper and fill into bowls.

Serve with three halved cherry tomatoes and some freshly ground black pepper, drizzle with olive oil and serve.