This year is very different. Different than expected and different than previously experienced. I often think back to the beginning of 2020 and what I wrote in January about the numerological meaning of this year (click here for the post). Namely, that a year with the number 4 (2 + 0 + 2 + 0 = 4) works best when we accept situations as they are and tell ourselves: That's how it is now. That means we stop evaluating (well, as much as possible) and don't waste our energy on thoughts like "I don't like that" or "this should be different". This year, with Corona, we have a situation that really challenges us, to put it neutrally. Personally, I am still busy with a case of illness in the family (not Corona), which was a real shock for me and hit me deeply.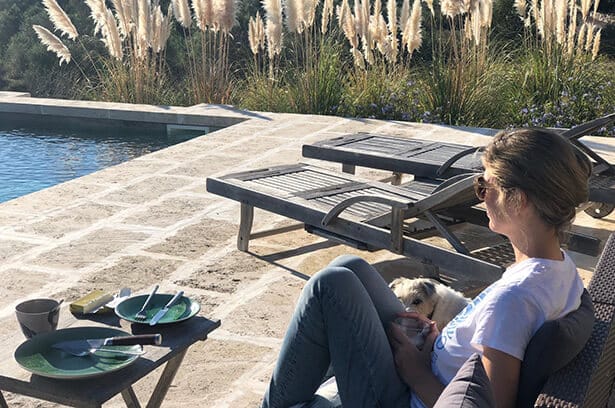 I've had a few moments this year when I was fighting against the now. Moments when I thought: "It can't be like that! It has to be different … ". Those moments hurt. Because being in resistance to the now is always painful. After a while a thought came to me: "What if you just accept what is happening right now? What if you hold up your arms and say: that's how it is now. " That thought relaxed me. I felt a little bit lighter and more free to perceive the situation from a different perspective.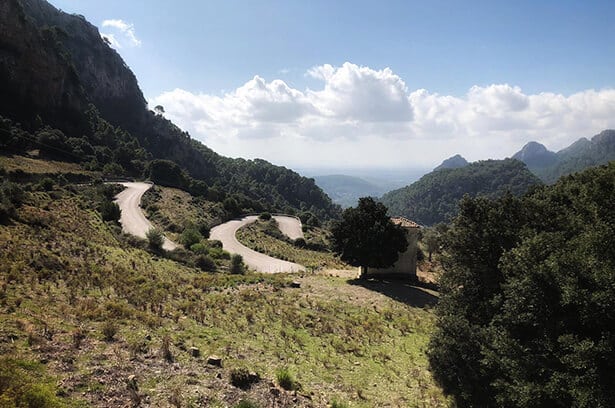 I stopped talking about things that bother me. Because the conversation about it catapulted me back into dissatisfaction and resistance. I became quieter and listened more to myself. I read beautiful books when I couldn't sleep and my mind was circling. Cooked a nice meal. And discovered a treasure that, in my opinion, is the greatest of all in life: To seek and find happiness, even when the world is shit. Because when the conditions are crap and we still find a way to feel good, then we feel good unconditionally. This is also how it works with unconditional love, by the way, but that's another story. In my family, after we had overcome the first big shock at the diagnosis of the disease, we then had a time full of warmth, love and closeness with one another, which still lasts and is very special for all of us. Because what happened when we accepted the situation: It changed. The diagnosis was the same, but we weren't the same anymore. We used the moment to approach each other all over again and got to know each other even better in a difficult situation. And so I think: if we accept the moment and say "that's the way it is now", then something new and hopeful can arise.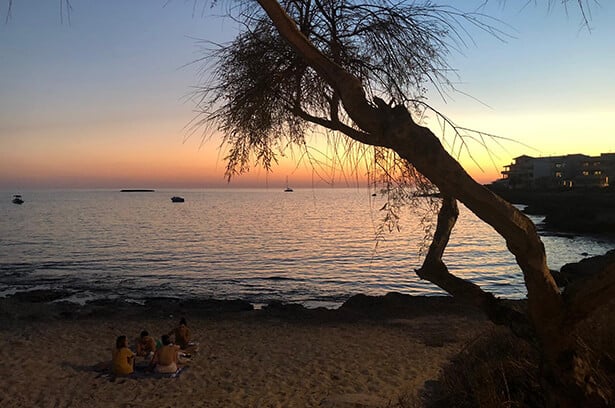 Incidentally, I think that the Mallorcans are true masters at living in the moment and, despite all the difficulties the island is facing this year due to Corona, to keep their good mood and – with a slight defiance in their voice – to say: "We won't let ourselves get down!" That's why I dedicate my recipe of the week to a traditional Mallorcan dish that you can get in every bakery on the island and on every farmers market. The Coca Mallorquina is a type of pizza with a shortcrust pastry base. It has a simple but hearty topping of roasted onions, peppers and tomatoes. That's it. Easy and good. Here on the island it is served as a snack or as an aperitif. I also like to eat them as a main course with a green salad.
No matter what life has in store for you, you will see: with a delicious piece of Coca Mallorquina in your hand, it is much easier to say: "that's the way it is now".
And now my question for you: how do you manage to simply accept the moment the way it is and relax? Is it easy for you? Heavy? Or have you not even thought of it? I look forward to your comment under this post!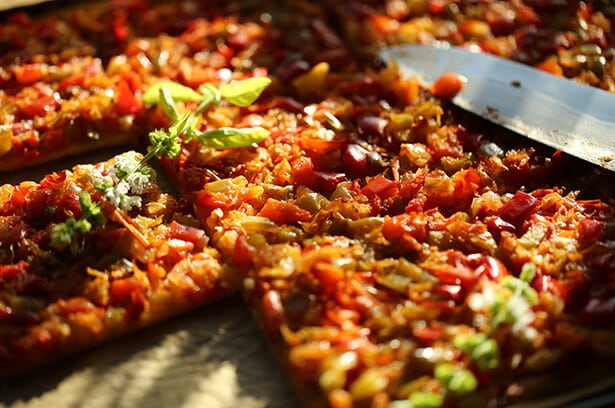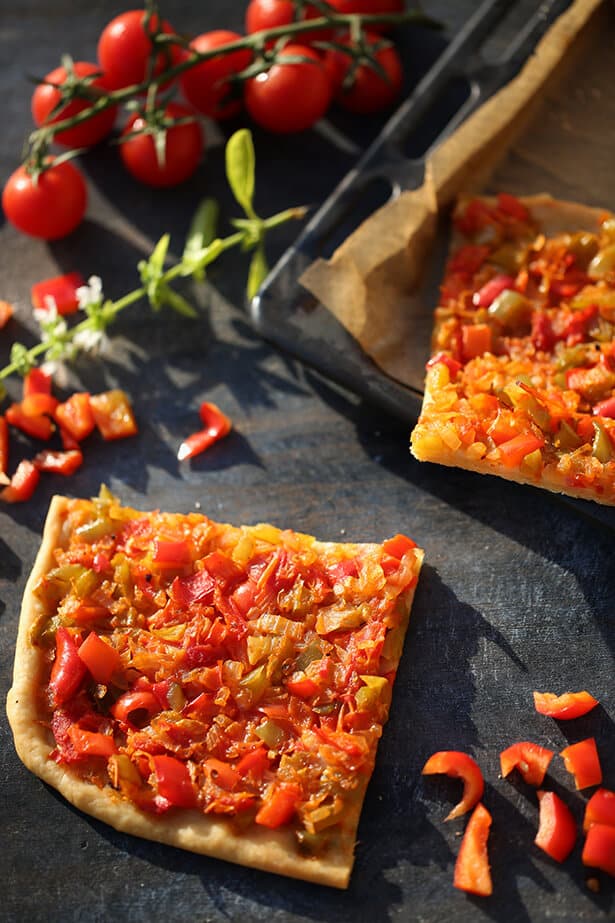 COCA MALLORQUINA
Instructions
Preheat the oven to 180°C top and bottom heat.

Mix all ingredients for the dough and let rest for 5 minutes. Line a baking sheet with baking paper and either distribute the dough evenly on it with your hands or roll it out with a rolling pin (if necessary with a piece of foil between the dough and the wood). Prick the surface of the dough several times with a fork. Blind-bake the dough for 5 minutes.

In the meantime, heat the olive oil in a large pan and stir-fry the onions for about 3 minutes. Add paprika, tomatoes and salt and fry all for about 5 minutes over high heat while stirring. Take it off the stove.

Distribute the contents of the pan evenly on the pre-baked dough (if there is water in the pan, do not scoop it up on the dough, but dispose it). Bake the coca for about 30–35 minutes until the edges of the dough are lightly browned and crispy.