Everyone has their quirks. Mine is that I get nervous if I don't have banana bread in the fridge. So it happens that I pull a fragrant banana bread out of the oven almost every week. After all, a few old bananas always have to go. Of course, that's just the fake reason. The real reason for my minimally obsessive-compulsive behavior is that there is hardly a more delicious breakfast than a slice of banana bread that I toast in our waffle iron. By the way, our dog Lilly finds the smell of toasted banana bread so irresistible that she leaves her food standing tough when it wafts through the kitchen in the morning. Instead, she stands in our way in the kitchen, where she "guards" the waffle iron.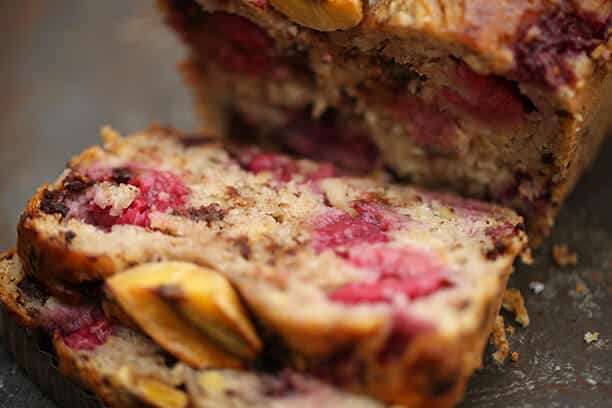 I normally use this recipe for my breakfast bread. This week, however, I felt like a change and to give the simple banana bread a decadent note. With chocolate and raspberries it becomes a delicious afternoon snack, a sinful breakfast or the perfect part of a picnic basket.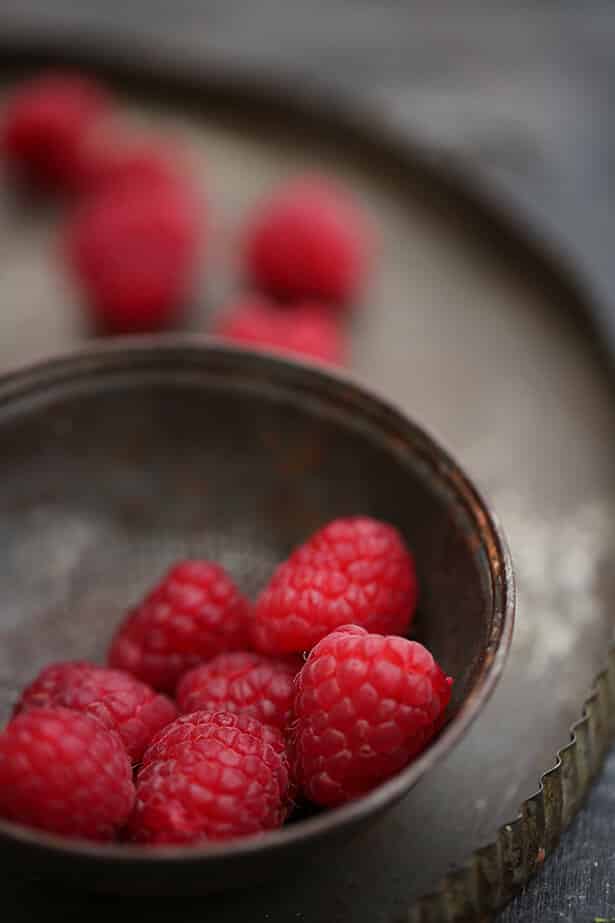 My husband Thomas is a passionate racing cyclist, and a banana bread like this is always popular with him and his friends, because cyclists like to eat a piece of cake during their breaks – and as banana bread contains far less sugar than regular cake, it's a much healthier choice. By the way, regular banana bread usually contains a lot of white or brown sugar. I never understood why, because ripe bananas alone bring a lot of sweetness. My recipe therefore works – apart from the dark chocolate – without additional sugar. This is exactly why it is really important that the bananas are ripe enough. This means that they should already have brown spots on the skin. Even overripe bananas that are already really soft are perfect for a banana bread.
And now my question for you: are you already a banana bread fan or are you still working on it? Do you prefer it for breakfast, as an afternoon snack or (…)? And just between us: do you have any flaws in the preparation of your special banana bread? I look forward to your comment under this post!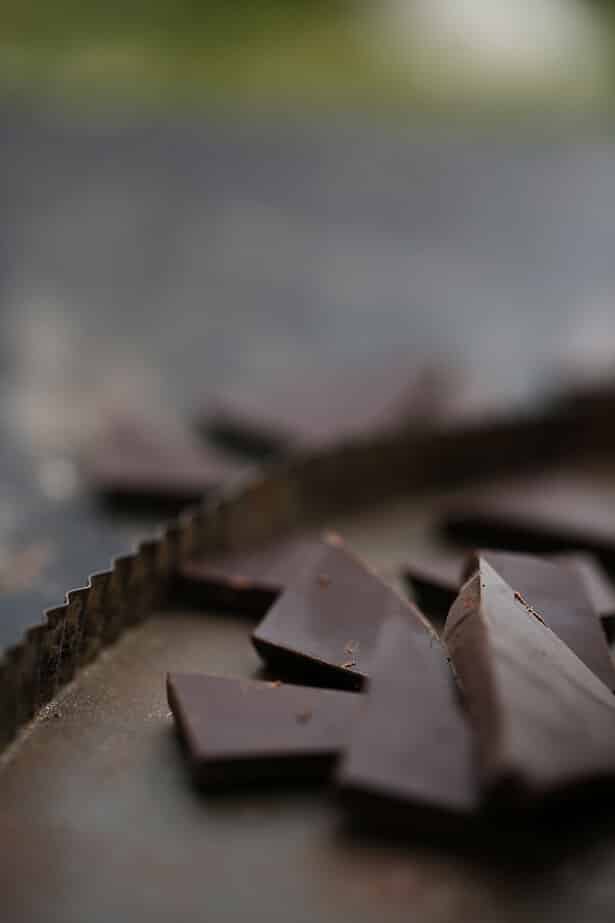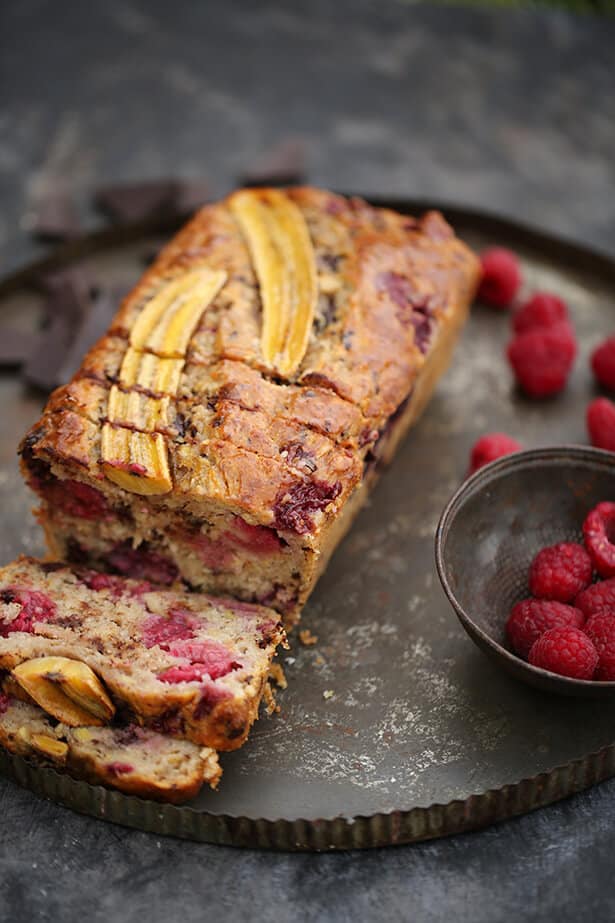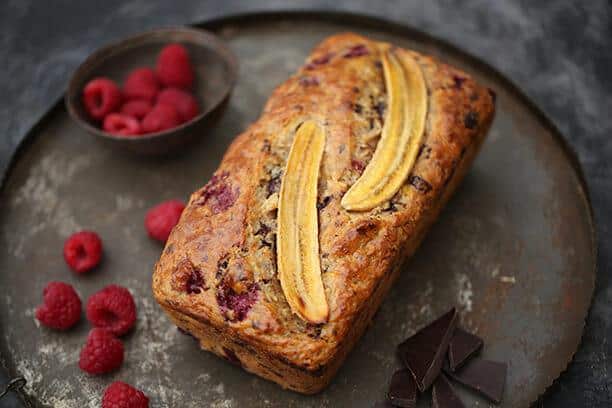 CHOCOLATE RASPBERRY BANANA BREAD
Instructions
Preheat the oven to 180°C top and bottom heat.

Mix the spelt flour, ground almonds, baking powder, salt, mashed bananas, almond milk and melted coconut oil in a bowl. Optionally stir in maple syrup. Stir in the dark chocolate and carefully fold in the raspberries.

Grease a loaf pan with coconut oil (or line the pan with a piece of baking paper). Pour in the dough.

Cut a banana in half lengthways and place on the dough with the cut side up. Drizzle with a little lemon juice so that it doesn't turn too brown.

Bake the banana bread for about 45 minutes until a toothpick poked into the dough comes out clean.

Let cool off the banana bread in the loaf pan for 30 minutes, then remove it from the form and place it on a cake rack to cool completely.