The last three weeks Thomas and I have devoted ourselves entirely to the
Wellcuisine retreats
in Mallorca. We held two retreats in a row and came back a bit tired but also happy and full of good memories. Especially after the last year, when contacts were limited and shared experiences reduced to a minimum, it was especially good to be together, do yoga, cook, eat and laugh until our stomachs hurt.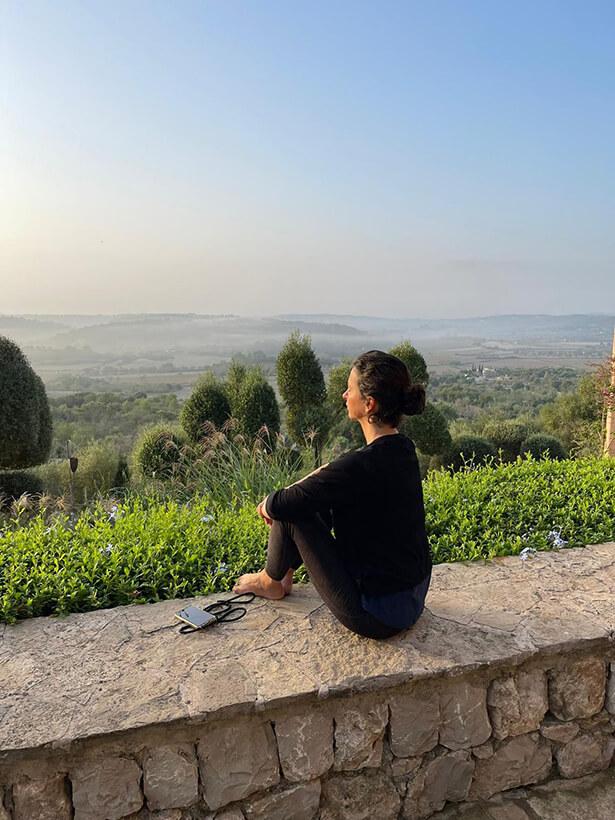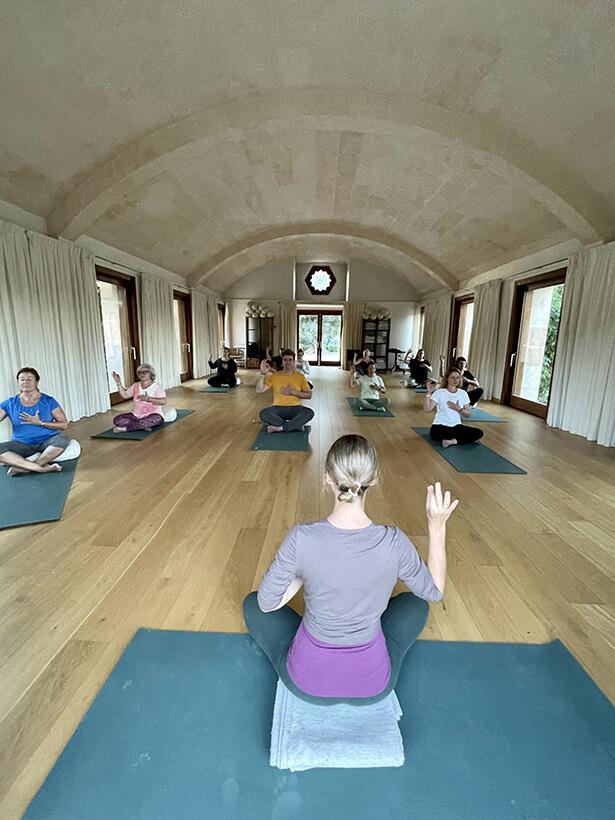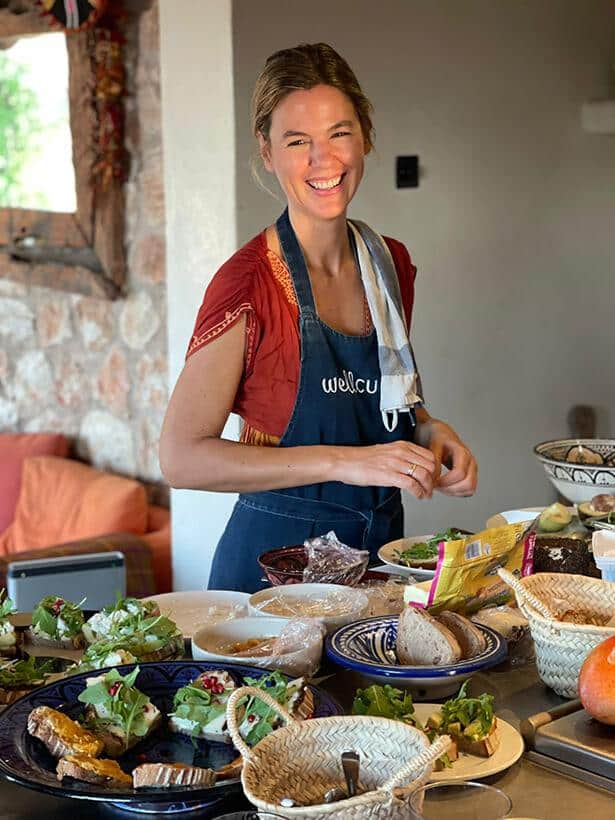 Every year I develop a few recipes especially for our retreats. You will then gradually find these recipes here on the blog. This year it was this beautifully colored hummus, my genius flatbreads, new salty and sweet granolas, crispy papadams and a lot more. I dedicate every cooking class to a culinary topic. This year we had, among other things, a Mallorcan soul food class, an Asian street food theme, an Indian thali and a Middle Eastern cooking lesson. I love the flavors of all of these cuisines (and many more), but one of my favorites is Middle Eastern cuisine. This year I wanted to serve another exotic hummus in addition to my
pink hummus
.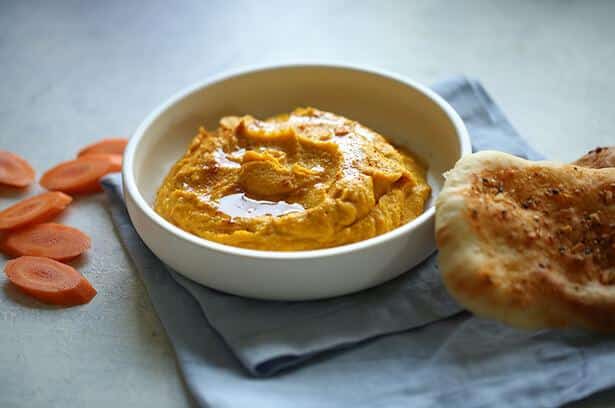 And so we prepared a bright yellow carrot hummus, which gets its color from the carrots and curry powder roasted in the oven. A fine flavor component is added by the addition of peanut butter, which is subtle but still the icing on the cake. We also baked delicious flatbreads, roasted cauliflower in the oven, made tahini sauce, an oriental quinoa salad and raw hazelnut biscuits for dessert. Then we looked a little longer than usual at the starry sky, drank a last sip of Mallorcan wine and slept soundly until the morning when we hiked through the lush nature to our yoga shala.
And now my question to you: have you ever made hummus yourself? And what is your favorite variety? I look forward to your comment under this post!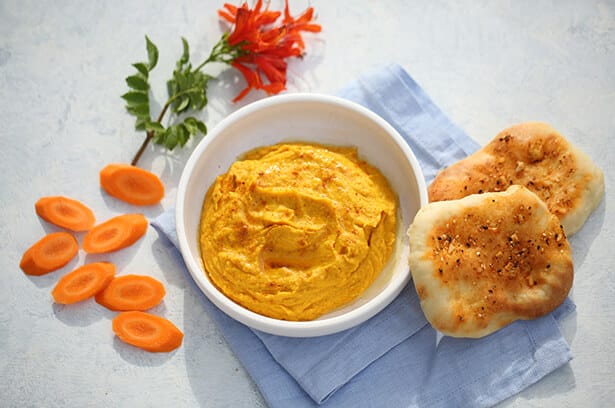 CARROT HUMMUS
Instructions
Preheat the oven to 200°C top heat and circulating air.

Wash the carrots and cut into pieces. Put in a bowl and mix with olive oil.

Line a baking sheet with baking paper and place the carrots on top. Bake for about 20 minutes.

Puree the carrots with the other ingredients in a blender. If necessary, add a little more water if the mixture is too dry and difficult to mix.

At the end, season with salt and pepper and, if necessary, more lemon juice.

Pour into a bowl and drizzle with olive oil.