When it comes to food, color is really important to me. The more colorful the better. If you have read my book "Wellcuisine", you know that I believe a lot in the so-called "rainbow diet", which provides that we should eat as many different colored foods as possible. Because the color of a food provides information about which phytonutrients and antioxidants it contains. These substances protect the plant from disease and that is exactly what they do for us when we eat the plant. In the case of pink vegetables and fruits, for example, these are the anti-aging substances anthocyanins or, as in the case of beetroot, the betalaine. They not only give the beetroot its beautiful color, but also have a strong anti-inflammatory effect. In color psychology, pink stands for nourishing the senses and for unconditional love. Studies have shown that pink calms the nerves and alleviates negative feelings.
My pink hummus literally glows in the dark, and immediately puts you in a good mood. It's a healthy fast food, because you can use chickpeas from the jar and pre-cooked beetroot. This means you can make a mood-enhancing dip for your tortilla chips, bread or jacket potatoes in only 10 minutes.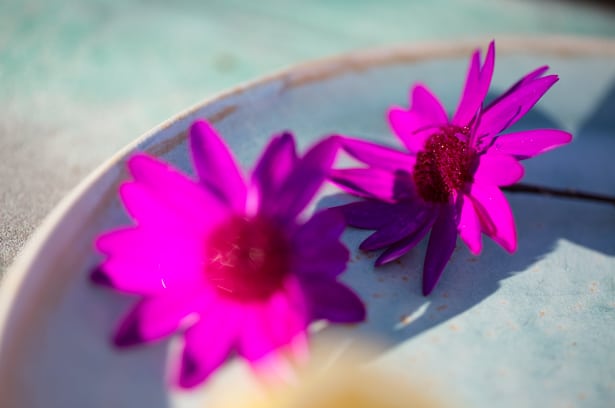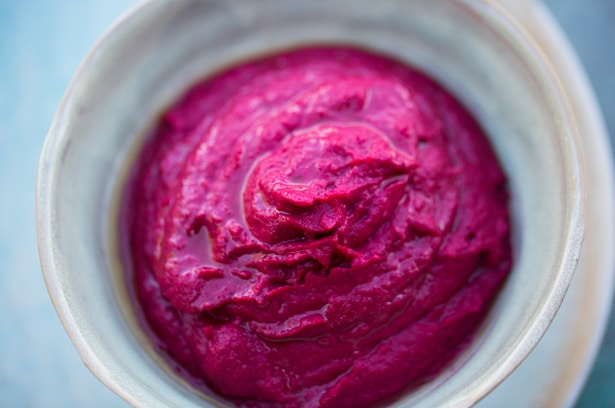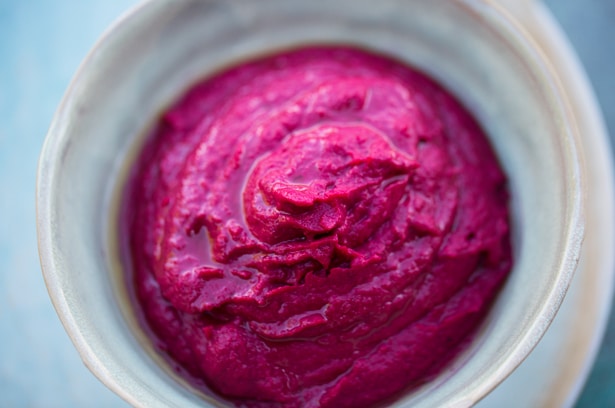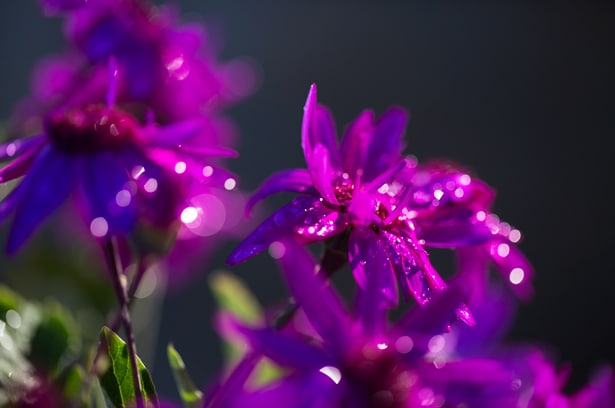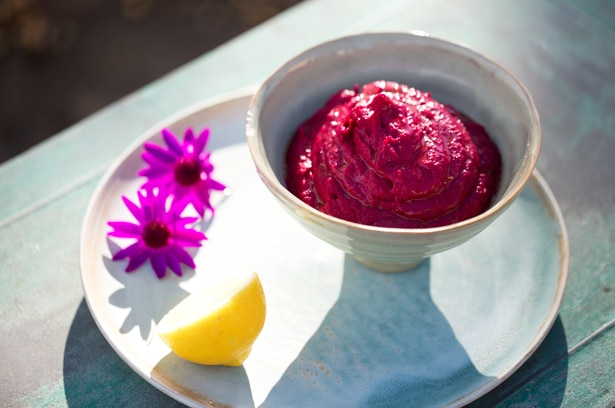 PINK HUMMUS
Instructions
Put the chickpeas in a sieve and wash thoroughly. Puree together with all other ingredients in a blender or with a hand blender.

Serve with crispbread, flatbread, jacket potatoes or tortilla chips.