When it's cold outside, there is a flavor we all crave. It's not sweet, sour, salty or bitter – it's umami. Umami means "savory" or "tasty" in Japanese and was first classified as a fifth flavor in 1908 by the chemist Kikune Ikeda at the University of Tokyo. It was then that Ikeda discovered that the meaty umami taste comes from the naturally occurring amino acid glutamate, which is found in some foods. These include meat, fish, legumes, algae, mushrooms, ripe tomatoes, cheese, roasted nuts and seeds, nutritional yeast, tamari and miso. The glutamate content of our food becomes strongest when the food is either well matured, fermented or cooked. Incidentally, natural glutamate must not be confused with the isolated flavor enhancer sodium glutamate, which emphasizes the natural taste of food and has a harmful effect on our health. Natural glutamate, on the other hand, is simply a good and healthy protein.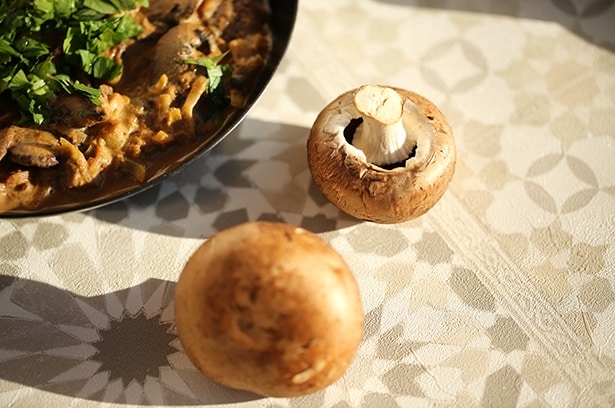 In recent years, scientists have found that our tongue has special receptors for the umami taste. It was noticed that umami is largely responsible for our perception of our food as tasty and, in the broadest sense, nutritious. People who have impaired umami receptors or who do not eat enough umami foods can experience loss of appetite, weight loss and a variety of health problems. Especially old people who have little appetite benefit from umami-rich foods. The umami receptors in the mouth stimulate the flow of saliva, which in turn improves the general taste sensation and increases appetite.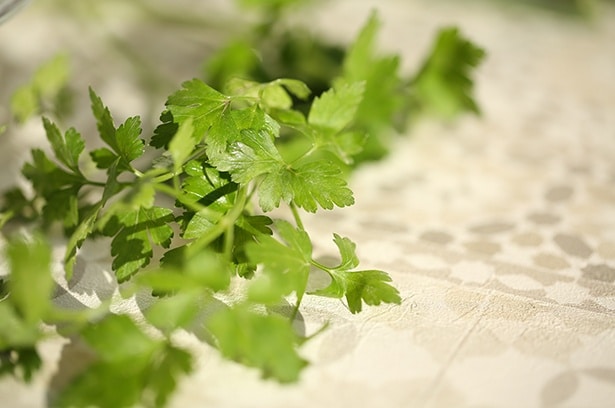 By the way, umami is very important for people who want to eat less meat. Because behind the statement "I need meat" there is often the need for the feel-good taste of umami. Of course you can still your hunger for umami with recipes that don't contain meat. For example with a pasta recipe like this one, that contains several umami ingredients just like mushrooms, miso, tahini and nutritional yeast. When it's cold outside and I long for warmth, grounding and wellbeing, this is my food of choice. Yours too? Try it!
And now my question for you: what are your favorite umami dishes? And when do you particularly fancy this savory taste? Leave a comment below, I look forward to reading from you!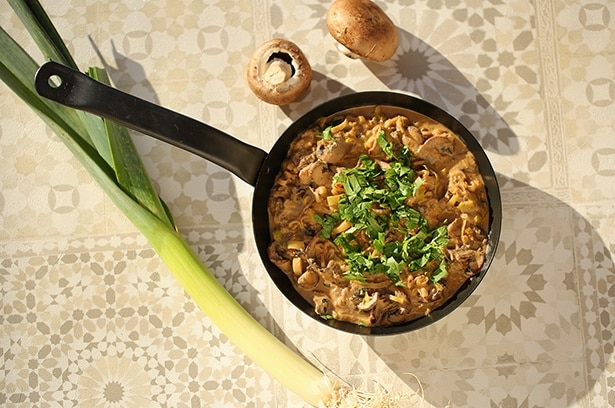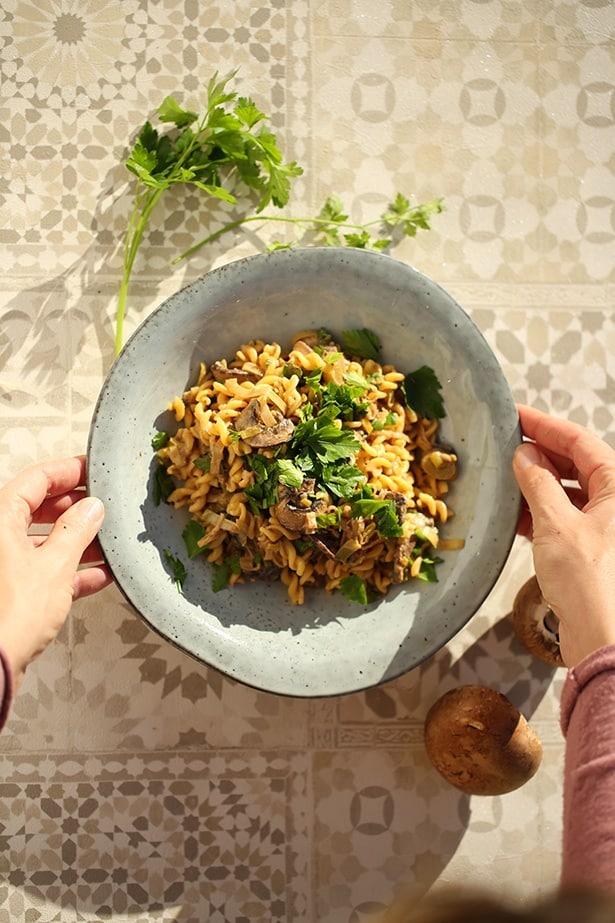 SPIRELLI WITH MUSHROOMS AND LEEK
Instructions
Combine the tahini, miso paste and nutritional yeast in a bowl. Gradually add hot water and stir until smooth. At first it seems that the pastes do not combine with the water. After some stirring, however, it works. Stir in white wine and salt and set aside. Alternatively, the ingredients can also be mixed in a stand mixer.

Cook the pasta according to the instructions on the packet. Drain shortly before it is "al dente".

Lightly heat the olive oil in a pan and briefly fry the garlic while stirring. Add the mushrooms and stir-fry for about 4 minutes, until the mushrooms are lightly browned. Add the leek rings and stir-fry for another 2-3 minutes. Add the tahini mixture, reduce the heat and simmer gently for another 5 minutes. If the liquid in the sauce evaporates too quickly, add a little water.

Add the pasta to the sauce in the pan and stir well. Season to taste with white wine, salt and pepper. Stir in parsley and serve immediately.