There is no food that feels more grounding in autumn and winter than a good gratin. Recently I felt like giving the good old potato gratin a new and nutrient-rich twist by mixing the potatoes with beetroot and sweet potatoes. I layered the vegetable slices in an oven pan, topped them with the sauce and put them into the oven with a hungry stomach growl. I was already looking forward to enjoying a steaming, creamy, filling gratin within an hour. Only that after more than an hour and a half I still waited for my gratin to be cooked through. I was really hungry by then and swore that next time I would find a faster way of making my gratin. Because honestly, who feels like waiting almost two hours for their meal to be ready on a normal working day?
The next time I came up with a new technique that more than halfed the amount of time necessary to pull a beautiful gratin out of the oven. I took a large and deep pan and cooked the vegetable slices in the gratin sauce for some time. Then I finished baking them in the oven and was ready to serve after 45 minutes straight. That was a time I could easily work with, even on a normal tuesday night.
I case you have had a pack of nutritional yeast in your cupboard for a long time and never knew what to do with it, now is the time! The nutritional yeast gives the gratin a delicious cheese taste. To make the whole thing a little bit more interesting, I flavored the sauce with some horseradish cream, because it underlines the taste of root vegetables perfectly. We usually eat the gratin as a main course, but of course it also works as a beautiful side dish.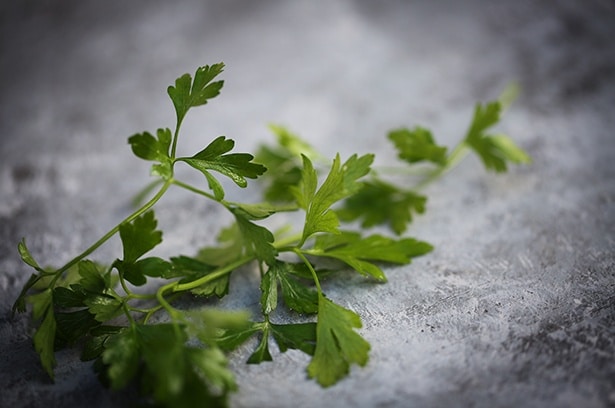 ROOT VEGETABLE GRATIN
Instructions
Peel the potatoes, sweet potatoes and beetroot and cut into thin slices.

Bring the plant-based cream and almond milk to a simmer in a deep pan or large saucepan. Add the garlic, horseradish cream, salt and nutritional yeast. Add the vegetables and simmer on medium heat for 15 minutes with the lid closed.

In the meantime, preheat the oven to 200°C top and bottom heat.

Mix all ingredients for the crumble.

Rub an oven pan with olive oil, pour in the vegetable mixture and smooth it out. Cover with the crumble and bake on medium heat for 20 minutes. Check in between that the crumble doesn't get too dark. Otherwise cover with baking paper and continue baking. At the end of the baking time, use a fork to check whether the vegetable slices are cooked through. Take out of the oven and serve.