I hesitated whether I should call this recipe gingerbread balls, gingerbread energy balls or bliss balls. My choice fell on the latter, because bliss means the art of happiness, and I think we could use a little more happiness and bliss right now. The news and world affairs have depressed me this week. Yesterday I said to my husband: "I think I have to make my world the way I like it again, otherwise I'll go crazy." What do I mean by that? I believe that it is necessary to read up on world events and to get to the bottom of things so that one does not remain stupid or naive. On the other hand, it is absolutely necessary for my mental health directing the view to my inside, to leave world events behind on the doorstep and to shape my life the way I like it (hello, Pipi Longstocking!).
It occurred to me that many years ago there was a section in the weekly youth magazine of the German newspaper "Zeit" that I always liked very much. It was called "what it is worth living for this week". I don't know about you, but world affairs this week hit me so badly that I thought: I need a list like this, and now!
What it is worth living for this week:
The taste of gingerbread spice.
Walking through November puddles in rubber boots.
The smell of blown out matches.
Cultivating rebellious thoughts.
Baking too many cookies.
Bliss balls.
Hearing old songs from free spirits.
Feeling free. Just for the joy of it.
Lights out, candles on.
Looking for stars.
Thinking that the full moon is to blame.
Saying "whatever!"
Watching a movie for the 100th time because it was so good.
Reading a book instead of Instagram.
Being lazy and feeling good about it.
And now my question for you: how does the list go on? Please add in the comments below this post!
The recipe of the week
Gingerbread flavor makes me happy. That's why I always start baking my first gingerbread cookies in November. This week I wondered if there couldn't be a plain version without baking for lazy people like me (and you?). Because that would be another item on my list of what to live for. And of course, I immediately thought of Bliss Balls. To do this, the ingredients are simply pureed in the kitchen machine, shaped into balls and coated with melted chocolate. So easy, so good – bliss!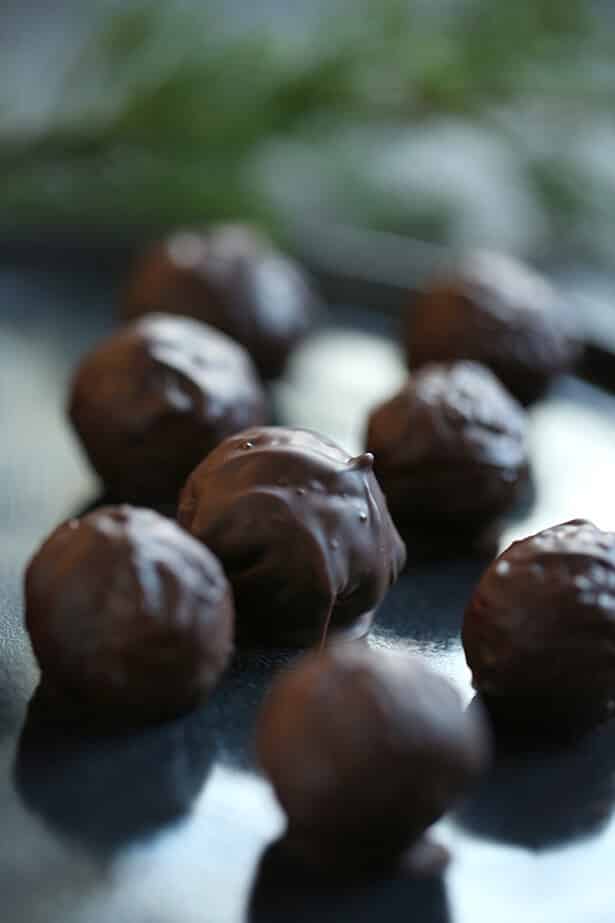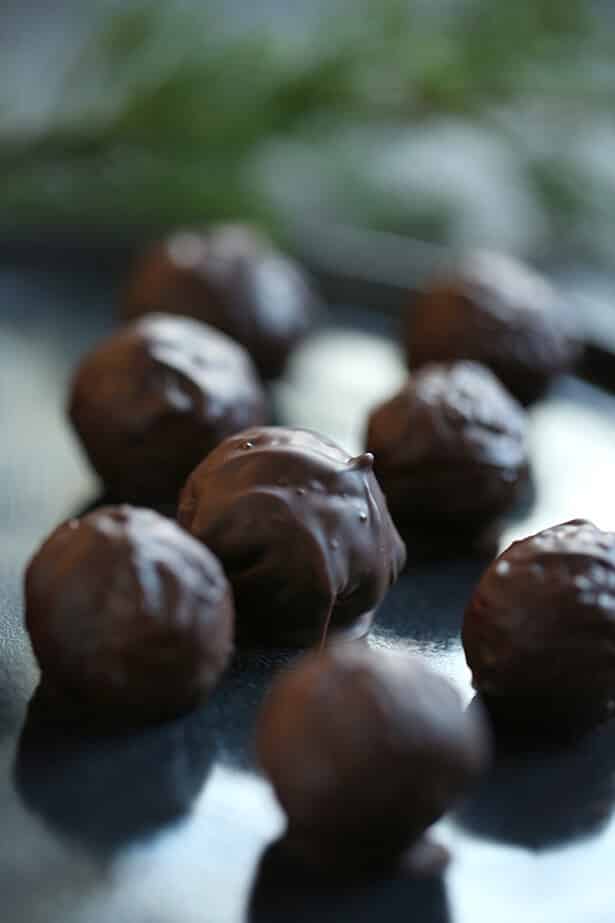 Gingerbread Bliss Balls
Instructions
Core and roughly chop the Medjool dates. Puree together with the other ingredients except the chocolate in a food processor until creamy.

Take teaspoon-sized portions of the mixture and shape into balls.

Line a baking sheet with baking paper.

Chop the chocolate and melt it in a double boiler. Use a fork to roll the balls one after the other in the liquid chocolate and place on the baking paper to cool.

Let the chocolate harden completely. Store the balls in an airtight container in the refrigerator. They last for at least 4 weeks.