I am quite adventurous when it comes to food. For example, my breakfast habits change almost daily. But when it comes to my breakfast drink, I'm extremely conservative. For me, it just has to be an Earl Grey tea with foamed almond milk and a hint of maple syrup. My love for tea goes so far that I carry my own tea bags to every holiday trip and to every meeting. Because tea is not just tea, and I had to make a long series of trial and error to find the perfect one for me. To be honest, I would even like to have filtered water with me wherever I go, because tea just doesn't taste good with normal tap water. But I refrain from doing so and keep it for old age, because from 80 on I find it very charming to consciously cultivate one's quirks.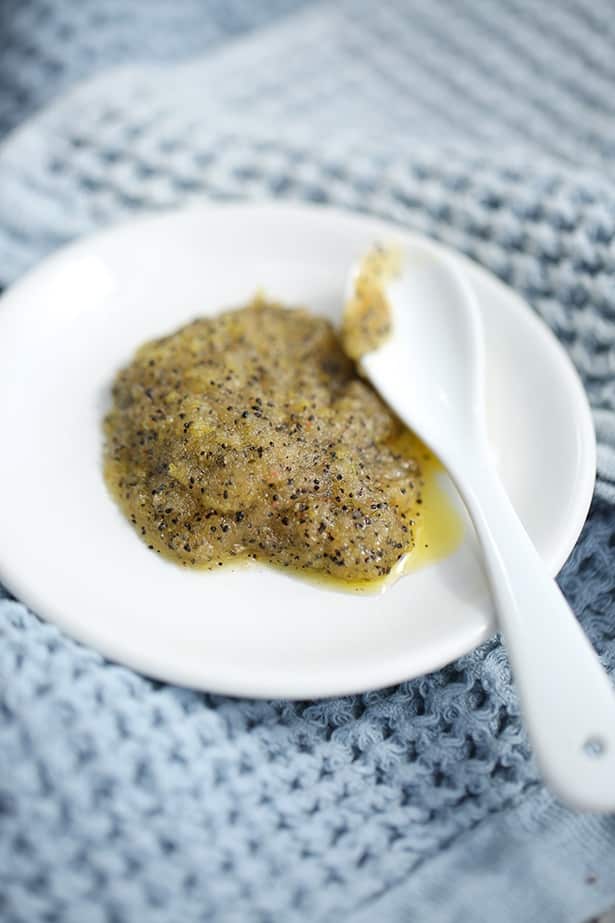 What I love about Earl Grey is the delicate flavour of bergamot. Together with the bitterness of the Assam tea, the result is a wonderful taste that invigorates the senses. And because I love Earl Grey so much, I've already put it in my cookie dough and used it as a spice in some of my recipes. When I came up with the idea of exfoliating my skin with it last week, I was thrilled and spontaneously threw off my clothes (yes, I was at home) to test the peeling. The result? Velvety, well-moisturized, gently scented skin. In short: great!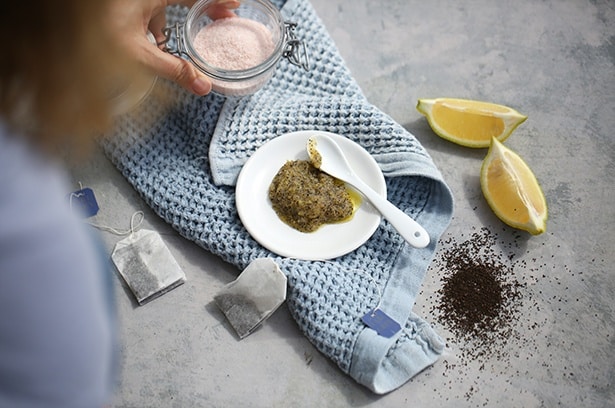 Using black tea in skin care products makes sense not only for aesthetic reasons, but also for health reasons. After all, black tea has been used for skin care since the Chinese Ming Dynasty. And for good reason: the tannins and polyphenols (secondary plant substances) in black tea have antioxidant properties, inhibit inflammation and counteract damage caused by UV rays. Tea firms and invigorates the skin. It is not for nothing that many skin care companies use black tea in their products with great success. And making your own black tea skin care product is very easy and very inexpensive. So let's get naked and peeled with black tea!
If you try the peeling, I look forward to your feedback in the comments below! 
Earl Grey body scrub
Instructions
Mix the salt and oil. Cut open the tea bag and add the tea to the mixture. Add the grated lemon zest.

Massage the mixture into dry skin all over your body (with the exception of the face) using circular motions. Leave on for 2 minutes, then wash off with warm water and without soap and gently pat the skin dry with a towel.

The peeling can be used once a week.