After Thomas and I came back from vacation where we were eating out all the time, we sat on our patio yesterday, enjoying our home-made grilled fish and favorite cucumber salad. After a period of abstinence it is just so good to have the home-cooked food on the table again. The fish had been caught in the morning in the deep blue of Mallorca. The cucumber salad tasted fresh and pleasantly creamy and Thomas said: "You can't eat anywhere else like this" and I grinned at him and replied: "Oh how beautiful Panama is".
Every German knows the story "The trip to Panama" by Janosch. It's a childrens' story about a little bear and a little tiger, who leave their home to travel to Panama. Because Panama is this dreamy place where the air is cleaner, the meadows are greener and life is just wonderful. After a long journey, they finally arrive in Panama and find it just as wonderful as they imagined. In truth, they didn't land in Panama at all, they arrived in their own home – the best place on Earth.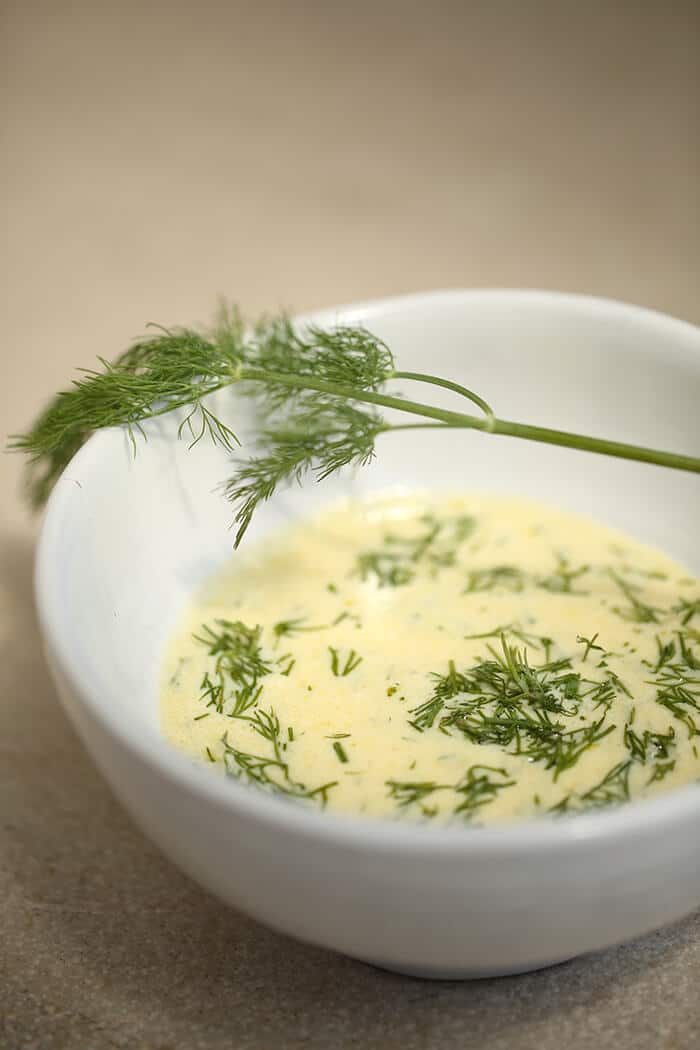 This is how we felt when coming back from our travels. And this is also how I often feel about food. It's not the complicated, elaborate dishes that I love the most, but the simple, well cooked, honest ones that make me really happy. The ones that you can prepare quickly and without thinking too much about it. Just like this cucumber salad.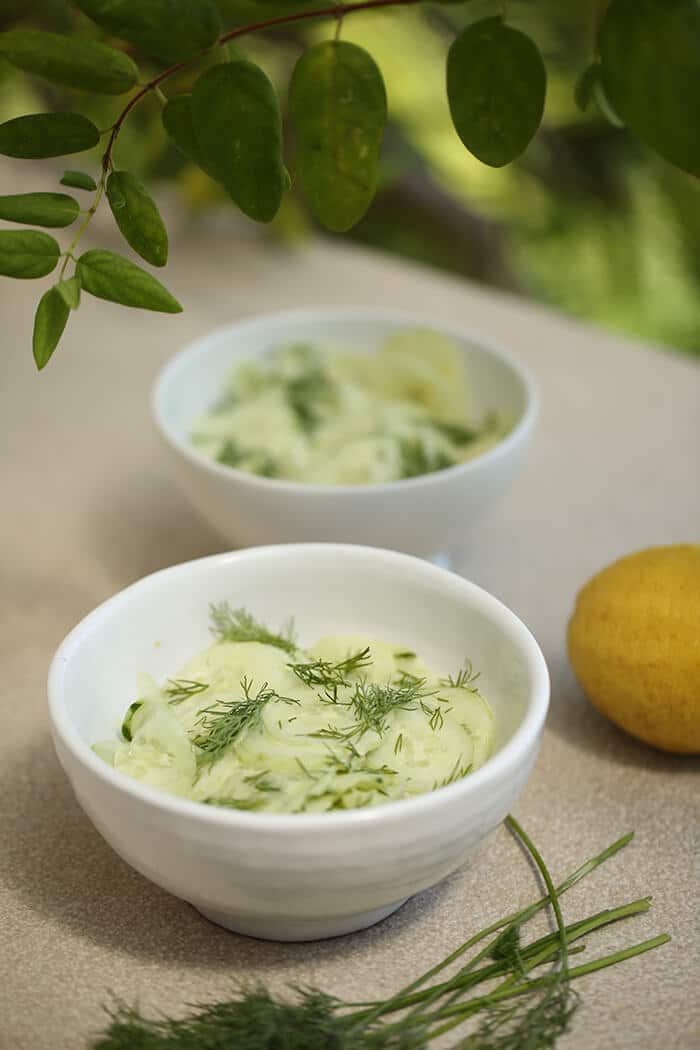 Because we love it so much, I always prepare a large portion of it. So please don't be surprised if the recipe for two people turns out to be a bit larger than usual. This cucumber salad is very simple and classic. The main components of the dressing are yogurt, dill and grated lemon zest. Ideal for warm summer days, as the lettuce contains precious plant water, which perfectly moisturizes and cools our body. Paradoxically, cucumber also counteracts unpleasant water retention, such as heavy legs or swollen feet, which many of us suffer from in the warm season. This effect is probably due to the electrolytes that are found in abundance in cucumbers and that are crucial for the water balance. These include sodium, potassium, calcium and magnesium. Another benefit of cucumbers is that they are alkaline. In fact, cucumbers are among the most alkaline vegetables of all.
And now my question for you: do you often feel like running in the kitchen right after coming back from vacation to prepare your "own food" again? Then leave a comment under this post. I'm looking forward to it!
Cucumber salad with lemony yoghurt dill dressing
Instructions
In a bowl, combine mustard, maple syrup, salt, yogurt, apple cider vinegar, olive oil, grated lemon zest, and dill.

Peel the cucumber and cut into thin slices with a mandolin (alternatively, use a sharp knife to slice as thinly as possible). Mix with the dressing and serve immediately.
Wellcuisine-Tipp
The salad should always be prepared just before eating, as it will become watery if left for a long time. If you like, you can salt the sliced ​​cucumber a little beforehand so that it secretes water. Drain off the water and then mix the cucumber with the dressing. In this case, add less salt to the dressing.