We have a high return rate at our retreats. Even if I would like to believe that this is solely due to Thomas' and my charming presence, it's very much true that it's also because of the always fun, interesting and inspiring participants. One of our returning participants is the veterinarian Alice Holzapfel. Since Alice has an education in nutrition according to Traditional Chinese Medicine, all the dog owners on our reteeats gather around her to get nutritional tips for their four-legged friends. Some time ago, Alice and her husband started the online veterinary practice Dr. Sam, where pet owners can get advice on small and large ailments of their pet via video call.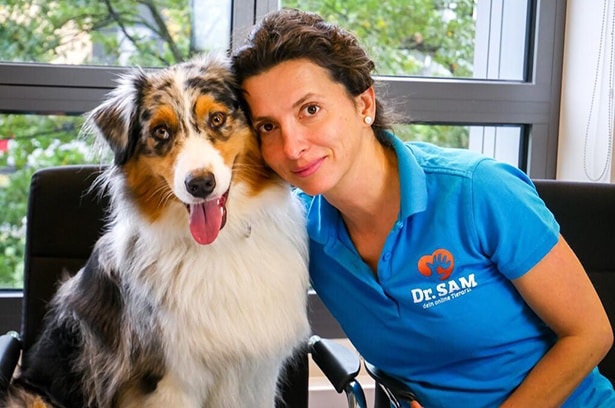 Alice and one of her two dogs
When Alice is on our retreats, animals are never far away either. One day I had to put a lot of effort and resistance against Alice' idea of me adopting a baby sheep, that she had "found" on a walk and unceremoniously brought to the finca. She made me feed the little one with warm milk, filled in a rubber glove with the tip of one of the fingers cut off.
This week I invited Alice to the blog to talk about dog nutrition.
Alice, you have 2 dogs. How do you feed them?
Our family includes two Australian Shepherds, 14 and 2 years old. Both get canned food mixed with home-cooked vegetables.
How does the perfect dog nutrition look like?
Dog nutrition should first and foremost be practical. My experience has shown that it is of little use if the feed preparation is too laborious, no matter how good the nutrition plan may be. A balanced diet is ideal, for example consisting of high-quality canned food mixed with home-cooked vegetables, pasta or rice, of course preferably unseasoned. Or you can feed self-cooked food with feed supplements. I recommend dry food primarily as a treat for training, but not as a main meal. Chewing items of any kind, such as treat bars or chewing bones, should only be given infrequently, because they are difficult to digest.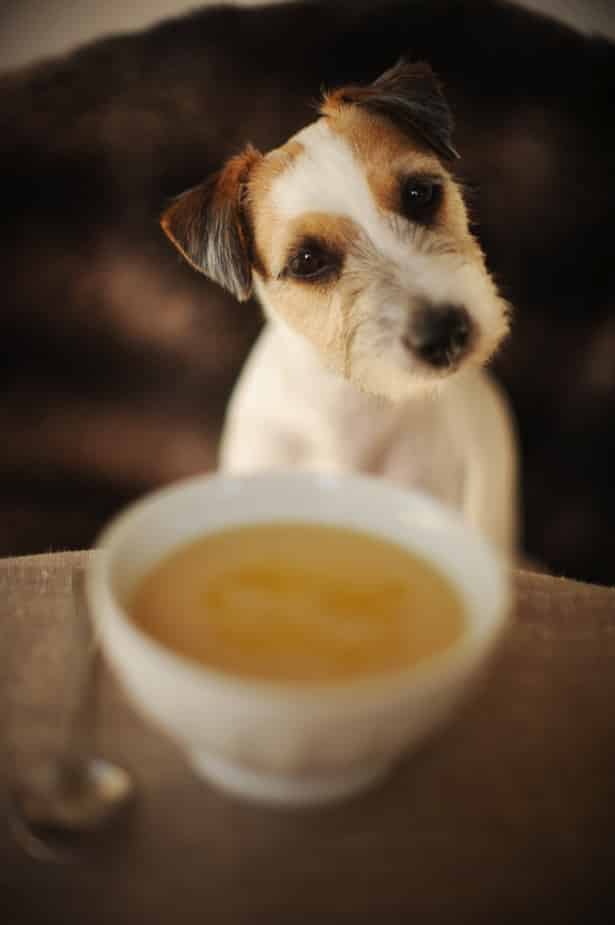 Many dogs are fed dry food only. What do you think about that?
In principle, that's okay because it contains all the nutrients a dog needs. However, through my training in nutrition according to Traditional Chinese Medicine (TCM), I have acquired a different perspective on dry food. Dogs that are fed with dry food only often have a lack of fluids in the body. At the same time, dry food is unsuitable for some dogs – for example older ones – because it provides too much energy. You should also pay attention to the quality, because there are very big differences. One should study the list of ingredients in detail. What is listed first is the most contained in terms of quantity. For example, "animal by-products" shouldn't be listed on top of he list.
Should the diet be tailored to the dog's age? And what do we have to consider?
An older dog doesn't need that much energy and protein anymore. He usually moves less, so that the basal metabolic rate drops. It's also better for the dogs' kidneys if the food is reduced in protein.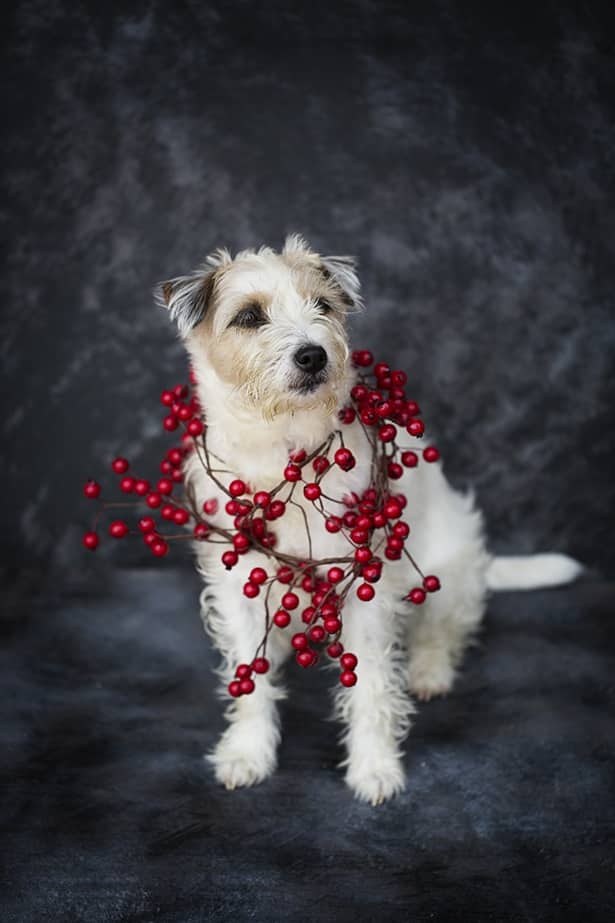 My dog Lilly loves treats. What kind of treat do you recommend?
Our dogs are happy to receive any attention that pleases the palate. Homemade is wonderful, because you know what's inside. Deer antler bones or special woods such as coffee wood, which does not splinter, serves as a dog's toothbrush on the one hand and as an occupation on the other. For dogs who have no problem with grain, a piece of stale, firm bread is perfectly fine. Commercially available chews are often not chewed enough, and accordingly our four-legged friends swallow chunks that are too large, which can then cause problems. My dogs generally only get treats if they "work" for them. For example, I like to hide the treats in a special food ball that the dogs have to push around with their noses.
Do dogs need nutritional supplements? And if so, which ones?
This is only necessary if you deviate from conventional dog food and want to give raw or self-cooked food. A probiotic agent, which contains special intestinal bacteria for carnivores, should not be missing in any medicine cabinet for dogs. A large part of the immune system is located in the intestine, which should be strengthened, for example, during taking antibiotics.
Which foods are toxic to dogs?
There are a variety of foods, including chocolate, avocado, macadamia nuts, onions, and grapes, that are absolutely taboo for dogs.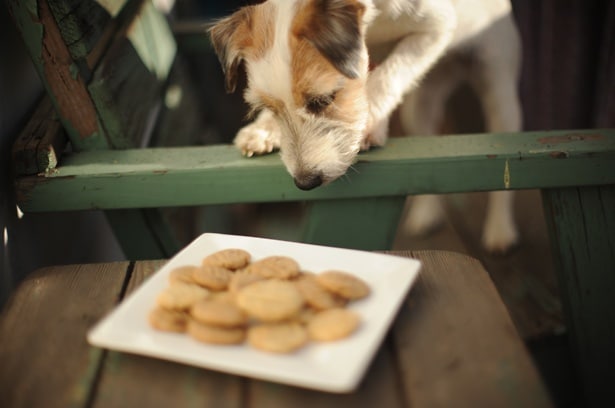 My dog Lilly stole chocolate once. What should you do as a first aid measure?
A veterinarian should always be consulted for advice before taking any action. Activated charcoal, which can bind many poisons, should always be in the house. When foreign bodies such as bones or plastic are ingested, it is important to fill the stomach and to coat and "dilute" the contents. Mashed potatoes, made only with water instead of milk, are very good. Mix in some sauerkraut, which passes through the gastrointestinal passage undigested and helps to convey the foreign body out through the faeces.
Do you have a few more nutritional tips and tricks for minor and major emergencies?
If the dog has diarrhea, I would like to recommend a Mohrosche carrot soup. To do this, simply wash the carrots and cut them into large pieces, cover with water, cook in a saucepan on a low flame for 60 minutes and then puree everything, including the water. Then feed your dog the soup lukewarm. Since carrots are used as a raw fiber, they absorb most of the water from the intestines, thus stopping diarrhea.
Thank you dear Alice!
And now my question for you: what experiences have you had with your dog's food? And: if you have a nice story about your pet, then please share it in the comments below.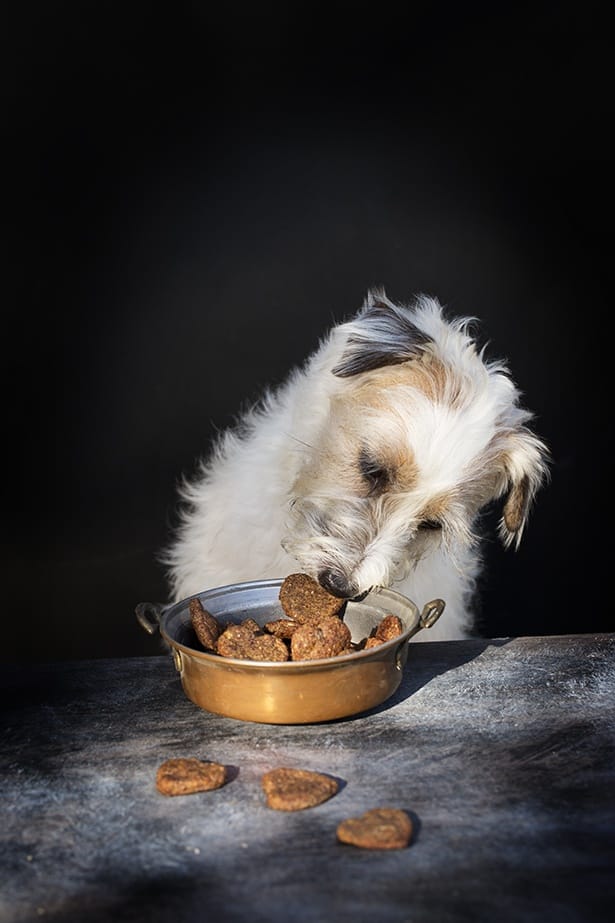 And now to the recipe for Christmas cookies for doggies friends from our book "Süß&Gesund Weihnachten". After all, our animals are part of the family and enjoy being pampered with homemade baked goods during Christmas.
Christmas cookies for doggies
Instructions
Preheat the oven to 180°C top and bottom heat.

Mix the chia seeds with the water and place in the refrigerator for 5 minutes. Then mix with the other ingredients in the food processor or with the hand blender.

Roll out the dough between two pieces of baking paper approx. 8 mm thick and cut out cookies with cookie cutters. As soon as the first dough surface has been cut out, roll out the dough again and repeat the process until all of the dough has been processed into cookies (alternatively, the dough can also be formed into small balls, placed on the baking paper and pressed flat by hand).

Bake the biscuits for about 15 minutes.

Let cool completely, then serve for tasting. Keep hermetically sealed and in a cool place.