I once lived in Los Angeles for two years with Thomas and our dog Lilly. To the astonishment of all our German friends, we loved it there. The city is full of contrasts that you just have to like after a while. The fact that we could watch coyotes in front of our house at night and that there are illegal horse stables with real cowboys in the park around the corner. The openness of the people to spiritual experiences, which means that you can talk to any cashier in the supermarket about meditation and breathing techniques. The anonymity and freedom of a big city paired with a great friendliness and people smiling at you on the street, which made me constantly check my face in the beginning to see if there were any leftovers from breakfast.
Our beautiful yoga center, where we got so high from yoga and meditation, which was located in the shabby part of Hollywood, where people normally only got high from drugs and dreams of success. And the food! Nowhere else can you get the worst fast food and the healthiest superfood so close together. Probably both exist in dependence on each other. In any case, I learned to love vegan cheesecakes there and used the most interesting types of flour for baking for the first time. You can blame the Americans for a lot, especially when it comes to their superlatives (SUPER GIGANT FAMILY PACKS of chips / chocolate / etc.), but one superlative that I could say YES to from the start is their long names for menu dishes. There you get something like "Banana pancake chocolate fudge smoothie bowl with peanut butter spiced apple cake crumble" (or something like that). In any case, you will immediately feel like eating exactly that, even if you have no idea how the listed 20 elements should posssibly come together in a dish. You only know: it will definitely be decadent and delicious.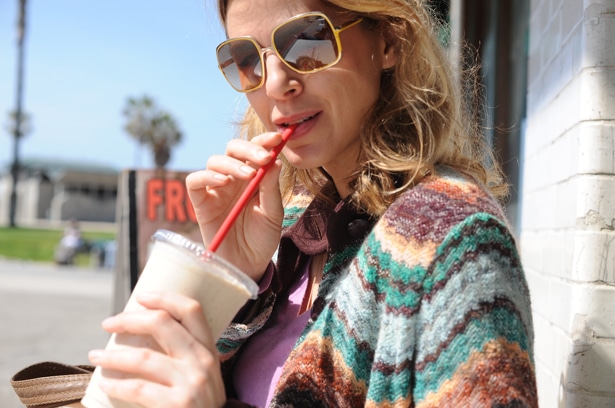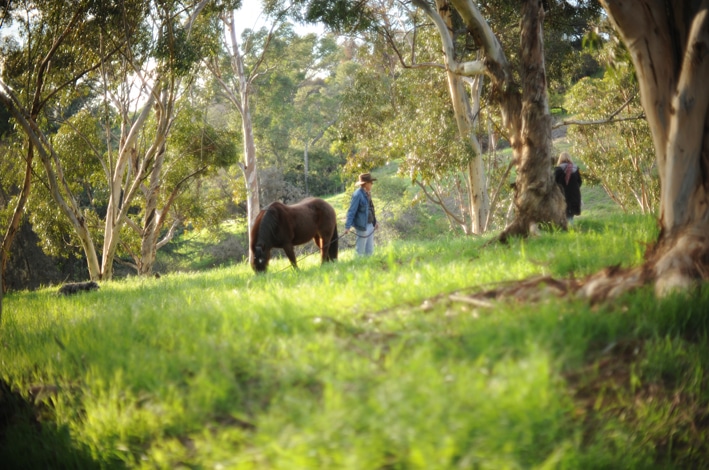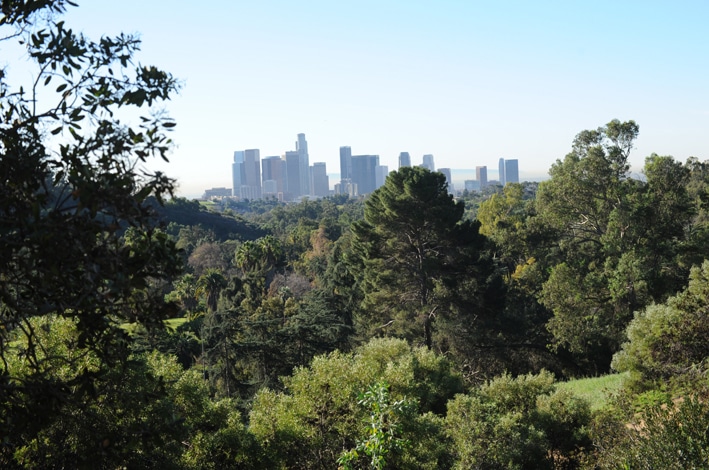 Ever since I was in America I love having pancakes for breakfast. They are the most luxurious thing I can think of. Today's recipe could be called "Gluten-free banana-buckwheat pancakes with chocolate-coconut sauce, bananas and superfood berries". But no matter what we call it: it's really delicious. And decadent. And good for you. Because the pancakes are made without sugar, grain (buckwheat is not a grain) and lactose. Even the chocolate sauce is suitable for breakfast because it only consists of coconut oil, a little maple syrup and raw cocoa.
So, a long weekend lies ahead of us – the best time to do something good for yourself and others and simply enjoy it with these pancakes and a clear conscience. Have fun!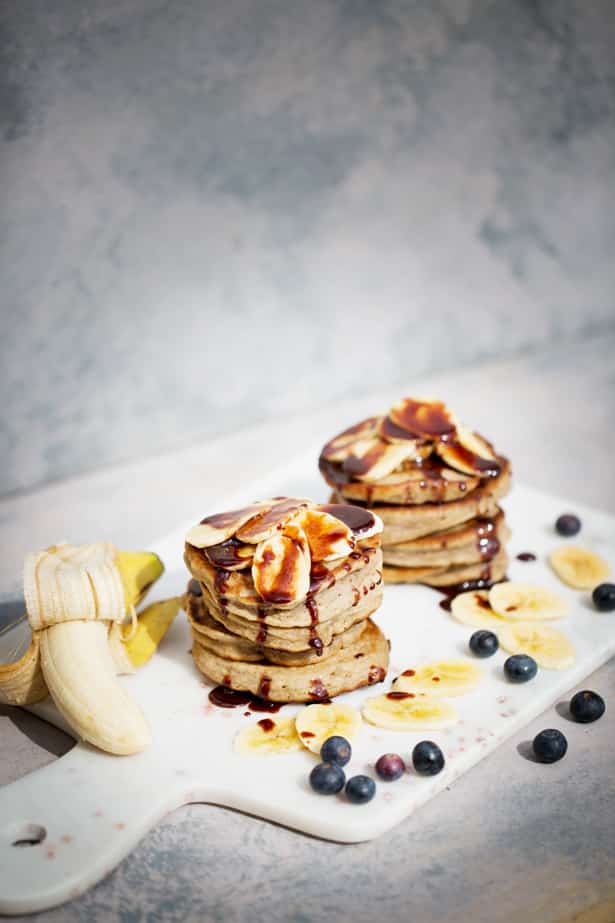 BANANA PANCAKES WITH CHOCOLATE SAUCE
Instructions
Preheat the oven to 100°C, place a large plate in it and switch the oven off again after approx. 5–10 minutes. The finished pancakes can be kept warm in this later.

Separate the egg and beat the egg white with a hand mixer until frothy. Put aside. Using the hand mixer, mix the egg yolks with all the other dough ingredients except for the coconut oil. Fold in the egg whites with a spoon.

Heat a pan, add coconut oil and fry three pancakes in each. Pour about 2 tablespoons of dough into the pan for each pancake and fry for about 2 minutes on both sides until the dough is browned. Turn and fry for about 2 minutes, until this side is also browned.

Keep the finished baked pancakes warm in the oven until they are all baked.

For the chocolate sauce, melt the coconut oil and mix in the cocoa powder without lumps. Add the maple syrup.

To serve, cut the banana into slices and drizzle with a little lemon juice so that it doesn't turn brown. Arrange three pancakes on each plate, serve with banana slices and (optional) blueberries and serve drizzled with the chocolate sauce.