When I was thinking about what to post on the blog this week, I was looking for something outrageously delicious, something over the top yumm. A real treat so to say. My week wasn't fun so far and so I was looking for some indulgence. I thought: why not bake pizza muffins? I like muffins, I love pizza – so it's best to combine both into a double delicious recipe that sweetens the end of the week in a savory way, if you know what I mean.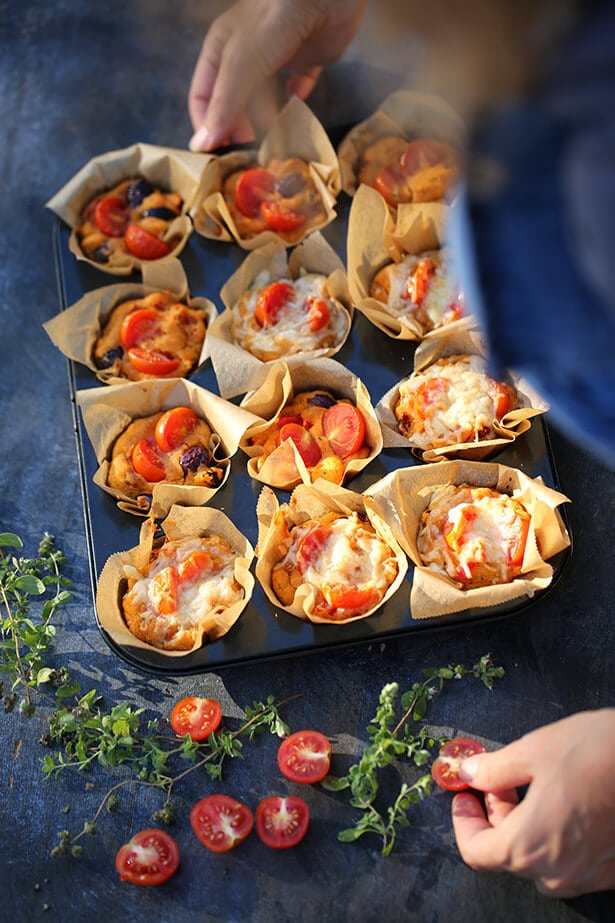 The nice thing about a good recipe is that it has magical powers. It cannot change the course of a week, but with its smell, taste and consistency it can hold you in a culinary embrace. And that is nice. Don't get me wrong, I am not an advocate of emotional eating (i.e., over-filling your stomach when you are sad or angry). But eating normal amounts of a delicious homemade dish is sometimes just the wright thing to do when the current gets rough.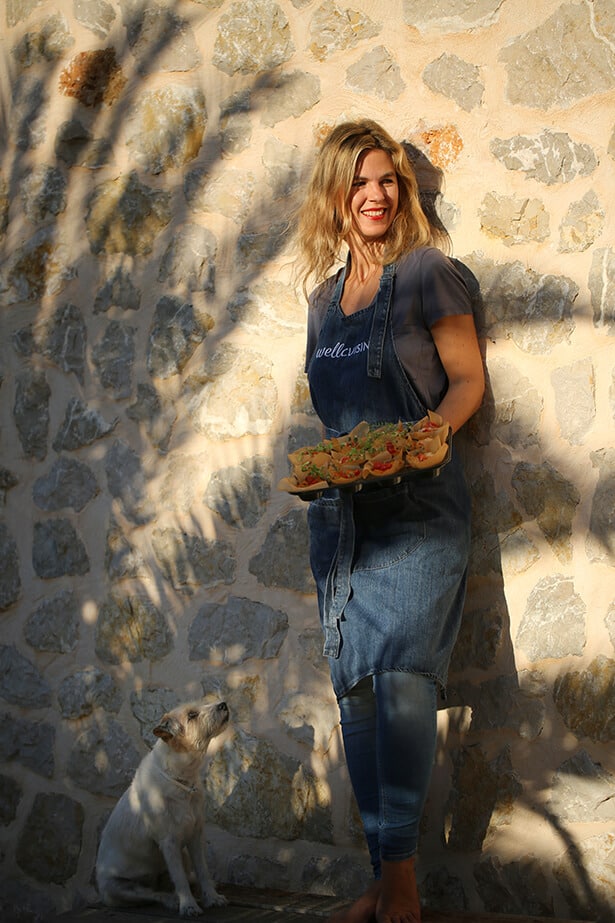 Of course, like my other recipes, my pizza muffins are secretly good for you despite all the decadence and you can eat them with a clear conscience. They're wheat-free, vegan, and can even be made gluten-free. They are a great snack, can also be taken as a snack, but also work wonderfully as an accompaniment to a soup. For instance, they would go sensationally with a minestrone or a tomato and coconut soup.
And now my question for you: what do you fancy eating when you are not feeling well? Or do you completely lose your appetite then? I look forward to your comment under this post!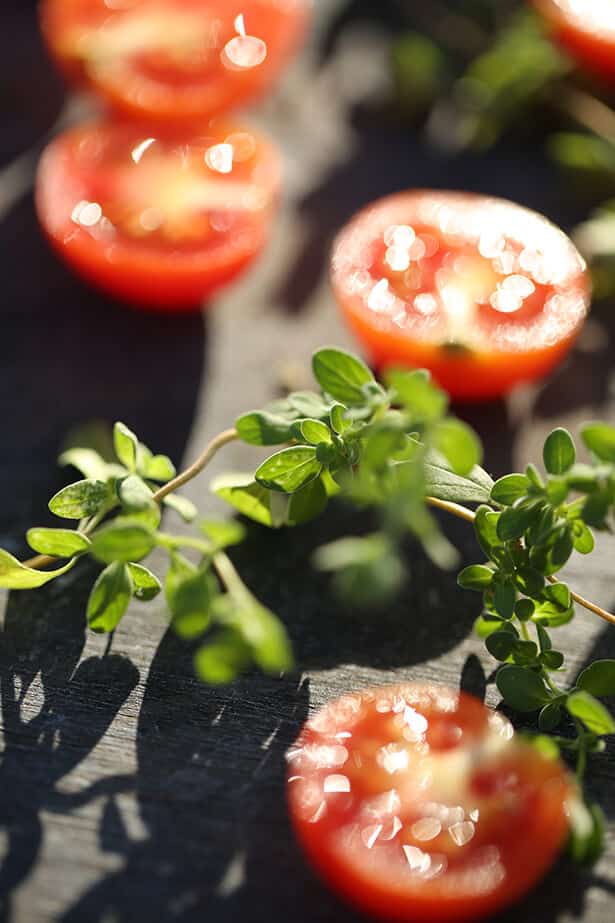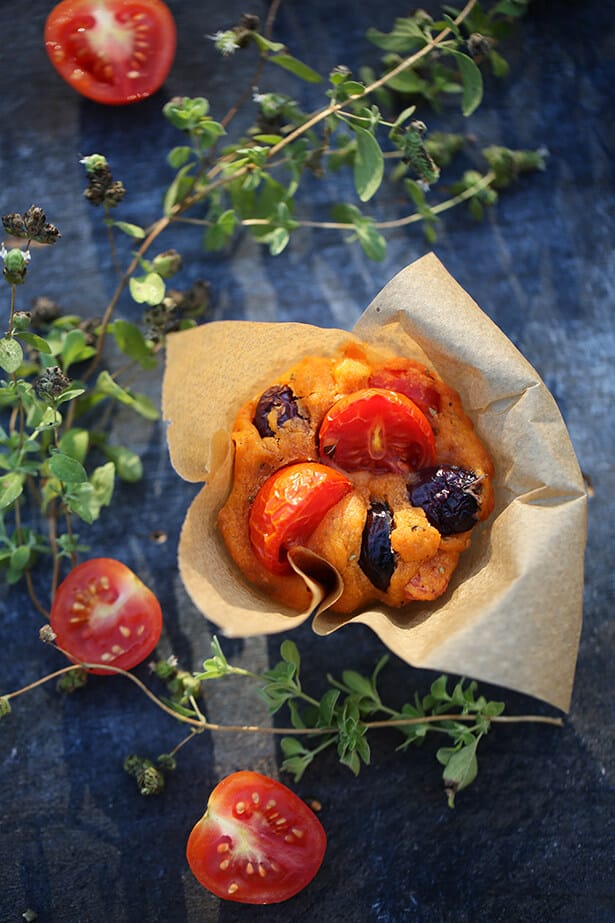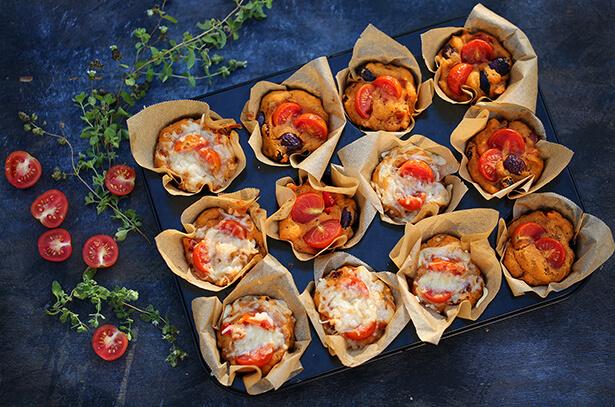 PIZZA MUFFINS
Instructions
Preheat the oven to 180°C top and bottom heat.

Heat olive oil in a pan and roast the garlic and paprika in it for about 3 minutes.

In a large mixing bowl, mix the flour, oregano, salt and baking powder together. Stir in the water, olive oil and tomato paste. Finally, add the peppers and garlic from the pan, as well as the sun-dried tomatoes and olives, and mix together.

Line a muffin tin with 12 hollows with paper liners and divide the dough evenly between the liners. Lightly press two cherry tomato halves into the surface of the dough. If desired, sprinkle with a little cheese.

Bake the muffins for about 25 minutes. The dough is ready when a toothpick piked in comes out clean.

Let the muffins cool down in the mold for 10 minutes, then take them out of the mold together with the paper liners and let cool down completely (or serve immediately warm).